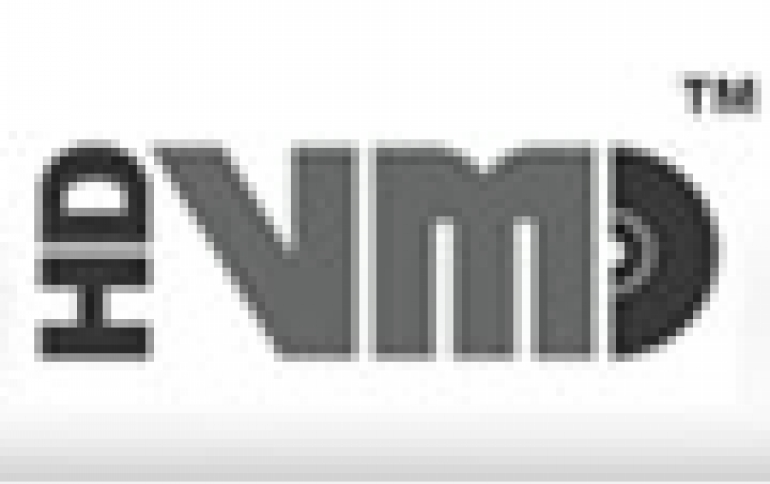 HD VMD Format to Feature Stronger Anti-counterfeit Technology
New Medium Enterprises, the company behind the HD VMD (Versatile Multilayer Disc) format said that it will integrate an "unforgeable" analogue content protection technology to address the piracy problem in the entertainment industry. The technology is called Optikey and has been already applied in high security U.S. government applications. It is claimed to meet the anticipated shortfalls found in purely digital anti-counterfeiting methods, due to its analogue authentication nature.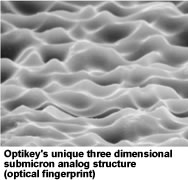 Optikey analog optical system integrates a unique three dimensional submicron analog structure on the optical disc , often referred as optical fingerprint. The specific physical structure cannot be successfully duplicated, according to NME. During the reproduction of a Optikey-protected disc, the player instantly verifies the authentication of a disc by using an optical reader through optical correlation (Fourier transformation). The precise threshold measurements of the analog Optikey structures (DVDs) are matched with either a reference structure or discrete optical signatures. The result determines the authenticity of the disc. The authentication procedure does not require a connection to a central data-base.
Copies made from stolen or compromised Optikey protected items and readers (DVDs or players) will not correlate and thus, they will be unusable, according to NME. In addition, data stored using the optical signature cannot be tampered or overwritten.
So the idea is to integrate Optikey into both players and media. Commercial pressed media and blank home use media would have their own unique Optikey signatures. The protected content (movies) would contain embedded watermark instructions telling the player that this is a protected content. Media will only play in DVD players with Optikey integration based on watermarked instructions.
Optikey doesn't rely on digital encryption, however, when added to encryption systems as a pass/fail portal, it provides an unbreakable layer of protection for the digital domain. This means that the system can be used in conjunction with the AACS digital encryption schemes used in HD DVD and Blu-Ray optical discs.
The Optikey/HD-VMD system will be compatible with existing legacy formats, NME said.
Mahesh Jayanarayan, New Medium Enterprises CEO, commented, "this is a unique technology that will benefit the entire media industry and we are happy to be associated in this venture and further reiterates our commitment to brining an end to end solution to the media industry."
It seems that Optikey is a non-obsolescent solution, meaning that advances in technology would not result in successful hack of a system.
New Media Enterprises and Optikey will hold a joint press conference at Media Tech - Long Beach on the 16th of May to elaborate on the technology.