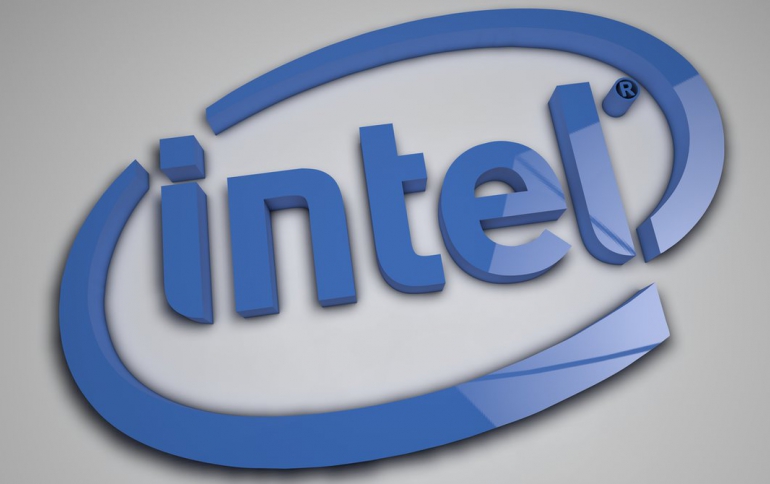 Intel Invests In Big Data Analytics Company Cloudera
Intel and Cloudera today announced a technology and business collaboration, as well as a significant equity investment from Intel making it Cloudera's largest strategic shareholder and a member of its board of directors. The top chipmaker said it is single largest data center technology investment in its history, although it did not disclose the size of the deal. The deal will join Cloudera's enterprise analytic data management software powered by Apache Hadoop with the data center architecture based on Intel Xeon technology.

Cloudera focuses on helping corporate customers manage data through "Hadoop," an open-source software system that can sort and handle massive amounts or Big Data, generated through the Internet and mobile devices.

Cloudera will develop and optimize Cloudera's Distribution including Apache Hadoop (CDH) for Intel architecture as its preferred platform and support a range of next-generation technologies including Intel fabrics, flash memory and security. In turn, Intel will market and promote CDH and Cloudera Enterprise to its customers as its preferred Hadoop platform. Intel will focus its engineering and marketing resources on the joint roadmap. The optimizations from Intel's Distribution for Apache Hadoop/Intel Data Platform (IDH/IDP) will be integrated into CDH and IDH/IDP and will be transitioned after v3.1 release at the end of March. The two companies will work together on a migration path from IDH/IDP.

"By aligning the Cloudera and Intel roadmaps, we are creating the platform of choice for big data analytics," said Diane Bryant, senior vice president and general manager of Intel?s Data Center Group. "We expect to accelerate industry adoption of the Hadoop data platform and enable companies to mine their data for insights that inform the business. This collaboration spans our data center technology from compute to network, security and storage, and extends to our initiatives for the Internet of Things."

companies will also execute joint go-to-market strategies that include coordinated product, channel and sales programs.

"Hadoop has changed the entire conversation around data," said Tom Reilly, chief executive officer, Cloudera. "Based on our ability to store, process and analyze all kinds of data, increasingly in new ways, the potential for advances in business, social and economic environments are vast. Teaming with Intel, the industry leader in data center technology innovation, presents an opportunity for us to layer Hadoop into a platform's core framework. The result is rapid performance improvements on workloads such as those extracting intelligent insight. Intel's vision for delivering open, performance optimized solutions for big data is synergistic to our vision to help companies accelerate time to achieving success."

With Intel's core market of personal computers shrinking, the chipmaker's server business is becoming increasingly important. however, its growth has recently fallen short of expectations. Intel hopes that encouraging more companies to leap into Big Data analysis will lead to higher sales of its high-end Xeon server processors.