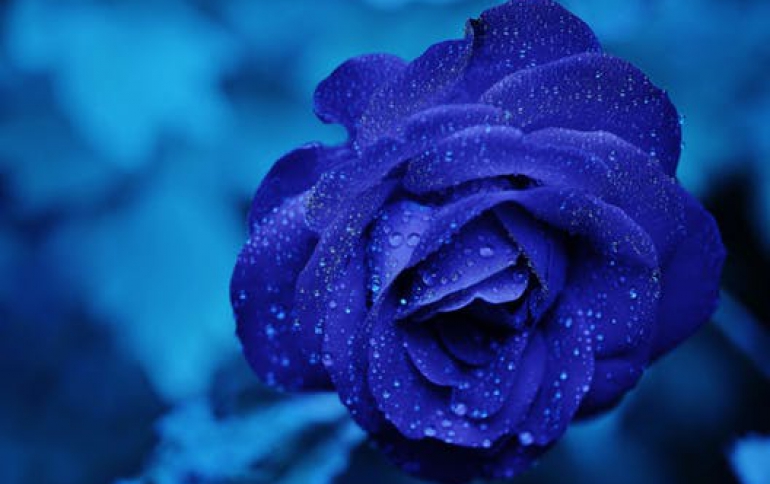 Iwill Announces World's First Modular 4P and 8P AMD Opteron Processor-Based Motherboards with HTX-Pro
Iwill USA has introduced today the industry's first Modular 4P and 8P AMD Opteron(TM) processor-based motherboards utilizing HTX-Pro. Iwill's HTX-Pro(TM) Technology delivers HyperTransport(TM) expansion capability. New Platforms currently include the QK8S and QK8S-8P; more products will be announced shortly. Adam Chou, Iwill USA's general manager stated, "Iwill is very excited to bring this innovative and compelling technology into the marketplace."

The Iwill QK8S is a revolutionary design using the AMD64 Direct Connect Architecture to its full potential providing infinite possibilities in customization and unparalleled bandwidth access in I/O intensive applications. The QK8S uses AMD 8000 Series Chipsets (8131 + 8111) to support up to four (4) AMD Opteron(a) processors 800 Series and 128GB Registered DDR266 SDRAM or 64GB Registered DDR333/DDR400 SDRAM. The QK8S-8P supports up to eight (8) AMD Opteron processor 800 Series and 256GB of Registered DDR266 SDRAM or 128GB of Registered DDR333/DDR400 SDRAM.

With Iwill's HTX-Pro(TM) interface, Iwill delivers modularization to today's standard x86 Server motherboard platforms by allowing outside devices direct access to the AMD Opteron processor as well as the benefits of AMD64 Direct Connect Architecture such as optimized memory performance, improved linear Symmetrical Multiprocessing (SMP) and lower latency I/O.

The AMD Opteron processor has built-in HyperTransport(a) technology. HyperTransport technology acts as a link and provides scalable bandwidth interconnect between processors, memory, I/O subsystems as well as other chipsets. Currently HyperTransport provides up to 6.4GB/s bandwidth per link, and is scalable upwards with future revisions.

The Iwill QK8S consists of three (3) separate boards to form a complete 4-Way AMD Opteron processor solution: the CPU board, an I/O board and a VGA board. Modularization of these three boards through Iwill's HTX-Pro(TM) interfaces allows multiple possible configurations, each able to be optimized for size, thermal, performance or other considerations. Possible configurations include tower, blade, and rack mount. Iwill and their partners have developed a number of rack configurations (1U, 2U, 3U, 4U, 5U+).

The Iwill QK8S-8P consists of five (5) separate boards that form a complete 8-Way AMD Opteron processor solution. By adding a second Iwill QK8S CPU board via our HTX-Pro(TM) interconnect backplane with the first QK8S (3 board set) creates this 8P board set.

The CPU Board is the core of the QK8S design. It supports four (4) AMD Opteron 800 Series Processors with sixteen (16) DDR SDRAM slots to support up to 64GB of Registered DDR400/DDR333 memory using 4GB modules or 128GB of Registered DDR266 memory using 8GB modules. Optional HTX-Pro(TM) interfaces allow for external HTX-Pro(TM) enabled devices to be resident directly on the HyperTransport technology bus of the motherboard. The QK8S features SMBus for environmental monitoring for temperature, fan speeds and voltage. Further options include an onboard Mellanox(R) InfiniBand dual channel host controller.

The I/O board is connected to the CPU board via another HTX-Pro(TM) interface, and currently consists of four (4) purely independent PCI-X 64/133 slots (two from each AMD-8131) and four (4) Gigabit Ethernet ports (two Intel(R) 82546 PCI-X dual MAC GbE). The VGA board is also connected to the CPU board via Iwill's Communication Cable and provides two serial ports, 2 PS2 ports, six USB ports, and video output.

One of the many benefits that result from Iwill's Modularized Motherboards through HTX-Pro(TM) is that as new technologies become available, the I/O portion of the solution can be upgraded without replacing the entire platform. A user may start using the platform based around PCI-X add-in devices and upgrade to PCI-Express at a later date by simply changing out the modular I/O board. Sherman Tang, Iwill USA director, product development feels, "HTX-Pro(TM) is nothing less than revolutionary in the high performance computing space."

What is HTX-Pro(TM)?

Iwill defines HTX-Pro(TM) as HyperTransport expansion technology. HTX-Pro(TM) allows access into the AMD64 Direct Connect Architecture through a variety of HTX-Pro(TM) interfaces, integrating outside devices directly resident on the HyperTransport technology bus.

The AMD64 Direct Connect Architecture already optimizes system architecture by having memory, I/O and processors directly connected to the CPUs via the HyperTransport technology bus. HTX-Pro(TM) compliments this AMD64 Direct Connect Architecture by allowing expansion devices to become resident on the HyperTransport technology bus. This means that expansion devices can directly link to the AMD Opteron processor at 6.4GB/s (or higher if available) of total bandwidth per HyperTransport technology link. HTX-Pro(TM) can eliminate many of today's bottlenecks related to system architecture for speed critical and compute intense applications. David Montgomery, Iwill USA director, technology development stated, "HTX-Pro(TM) demonstrates Iwill's technology muscle and exemplifies our commitment to both the AMD Opteron platform and the HyperTransport Consortium."

Iwill is a leader in developing solutions that are capable of accessing the HyperTransport technology bus and Direct Connect Architecture via HTX-Pro(TM). Iwill has taken current standardized building block architectures and components and designed truly innovative and compelling "Factory Custom" motherboards and I/O HBAs.

The AMD64 architecture allows for OEMs to quickly enable their own intellectual property and build devices that can "plug" directly into Processor, Memory and I/O bandwidths and be time to market using existing Iwill HTX-Pro(TM) designs. Iwill has developed 2P, 4P and 8P designs all capable of HTX-Pro(TM).

Launch Partners

The Iwill QK8S is currently available for sampling; Iwill QK8S-8P will be available late October for sampling. Iwill has partnered with multiple solution providers to launch the QK8S solution in the channel. The launch partners include: Microway, Pogo Linux, PSSC Labs, Think Computer Products, Western Scientific, Bell Micro Products, Angstrom, Atipa, and HPC Systems. Please contact them for customized and scalable 4-Way and 8-Way Opteron processor server solutions. Interested OEM customers, please contact Iwill directly at oem@iwillusa.com.