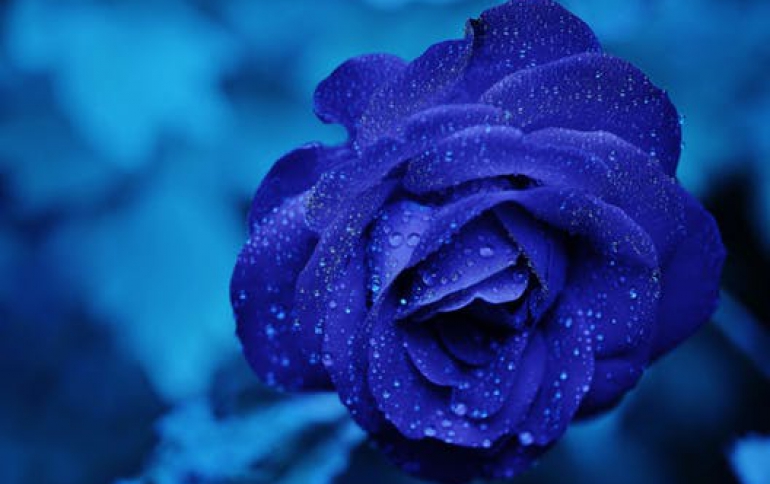 Maxell LTO Ultrium 3 Passes World's First Compliance Verification Tests
Maxell Corporation of America today announced it has successfully completed the world's first LTO3 compliance verification tests. The compliance verification process involves an exhaustive series of tests for proving compatibility with other drives and media. Maxell Ultrium media users can be 100% confident of interchange compatibility with all brands of Ultrium drives and media.

Maxell's new LTO Ultrium 3 media offers capacities of 800GB compressed (400GB native) and supports speeds of up to 160 GB per hour delivered by LTO3 tape drives. LTO Ultrium technology is backward-compatible with earlier generations, allowing LTO3 users continued access to Ultrium 1 and 2 tape archives and providing investment security for years to come.

New to Ultrium tape technology, LTO Ultrium 3 also features write-once WORM functionality, allowing secure storage of critical data for legal and regulatory compliance. WORM functionality is the result of joint development efforts between the media and drive manufacturers and this feature adds even more to the LTO Ultrium value proposition.

"Maxell continues to provide strong support for our customers and to fulfill their ever-changing data storage needs with vastly increased performance and capacity, as well as the WORM capabilities of LTO3," said Peter Brinkman, Vice President of Marketing, Maxell Corporation of America. "As the first to pass compliance with our LTO3 media -- just as we were the first to pass Ultrium 1 and Ultrium 2 -- Maxell is confident of the continued success of the LTO Ultrium format and our role in its widespread adoption."

Main features of Maxell LTO Ultrium 3 data cartridges

The implementation of Maxell NeoSMART (Super Maximum-capacity Advanced Reliability Tape) technologies, developed through years of refinement and experience in data storage, has been instrumental in achieving the development and release of LTO Ultrium 3 data cartridges. Key features of LTO3 are as follows:

-- New ultra-fine ceramic armor metal particles with high coercivity and superior remanence improving long-term magnetic stability for archival applications. The new metal particle is significantly smaller than previous generations, enabling high output and recording densities with improved magnetic energy performance and excellent signal-to-noise ratio. Maxell's ceramic armor technology coats the metal particle with a thin ceramic layer to protect from corrosion and provides advanced archival storage, superior durability and very low error rate levels.

-- Highly accurate servo writing technologies employed by Maxell ensure stable servo characteristics and superior tracking reliability, thereby preventing the occurrence of off-track and data loss.

-- Improved cartridge durability due to Maxell's high precision molding and spot welding around cartridge openings, ensures outstanding shock resistance during shipping and handling. The superb durability of LTO3 cartridges is ensured by Maxell through load and unload testing to further refine and improve upon cartridge strength.

-- Superior physical properties inherent in Maxell tape allow reliability of over one million passes, despite the rapid tape transport speeds achieved by Ultrium 3 drives and the additional stress placed on the tape as a result.

-- High-performance dual binder system that consists of two specialized binders. The main binder contains a chemical bonding segment to improve the packing density of the magnetic particles, and the sub-binder contains an accelerated cross-linking segment that securely bonds the main binders. This allows an extremely strong chemical welding of the metal particles resulting in superior durability and excellent stability during long-term storage.

-- Extremely smooth, high-rigidity PEN basefilm to ensure a smooth magnetic surface and low noise levels for high-density data recording. The PEN basefilm allows improved dimensional stability during drive operation for more accurate recording and excellent archival storage.

-- Advanced calendering technology produces an extremely smooth, ultra-thin, sub-micron magnetic layer, creating extremely high output and enhanced stability for signal reading and writing.

-- Maxell's gray-blue LTO3 cartridge shell color supports ease of use with quick and easy visual identification. This allows effortless differentiation from LTO 2 (purple) and LTO 1 cartridges (black) and LTO universal cleaning cartridges (gray).

-- Maxell LTO3 cartridges also incorporate a built-in cartridge memory, allowing storage of historical usage records, indexing and high speed data searches by the drive. This feature is unique to the LTO Ultrium format.

Maxell LTO Ultrium 3 data cartridges are expected to be available in November 2004. WORM products will be available shortly after LTO Ultrium 3 data cartridges. LTO3 WORM cartridges will be easily differentiated by a two-tone color shell.

Maxell is widely recognized as a powerful force within the data storage industry. With NeoSMART technology and ongoing joint development efforts with the world's foremost tape drive developers, Maxell has remained at the forefront of the data recording business, with quality, reliability and innovation. Maxell was the first in the world to develop and market Super DLTtape I, LTO Ultrium 1, LTO Ultrium 2, Super DLTtape II and now LTO Ultrium 3. Maxell is now aiming at development of a 10 Terabyte class tape cartridge through utilization of proprietary NanoCAP ultra fine spherical magnetic particle technology.