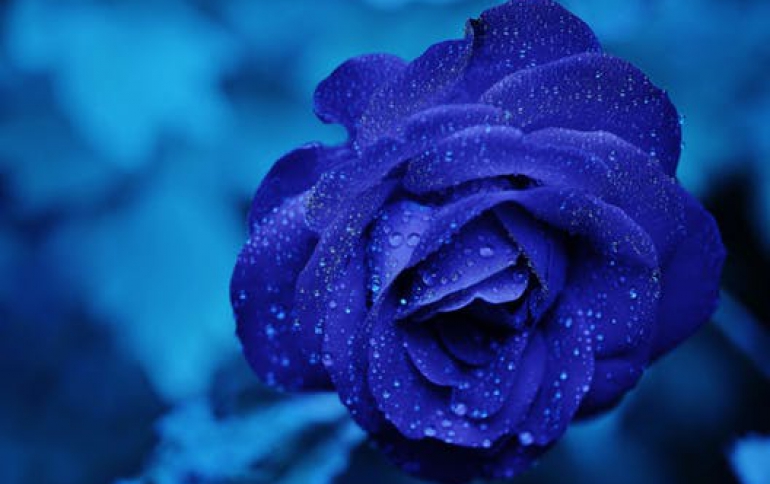 Maxell Showcases Full Line Of Media Products at 2010 NAB Show
Maxell is showcasing its line-up of professional media products at the 2010 National Association of Broadcasters (NAB) Expo (Booth # C8737) in Las Vegas, including its latest innovation, a rugged Field Video Capture Device based on iVDR removable hard disk drive technology. In its 29th year at NAB, Maxell will showcase its line of professional products used by broadcast professionals in applications including acquisition, production, post production and archival.

Maxell iVDR VC102 & iVDR EX Cartridges

Maxell?s iVDR VC102 Direct-To-Disk Video Device expands the usability of the iVDR format by providing added compatibility with most camera brands and recording formats, due to the built-in CitiDISK Technology. The new iVDR VC102 converts the output of a digital video camera to a non-linear editing format and simultaneously stores it on an iVDR EX cartridge while also recording in the camera?s native format, including MiniDV, DVCPro, P2, internal HDD or XDCam.

Maxell iVDR EX Removable Field Tough Media Cartridge

Maxell?s iVDR EX Cartridge is a ruggedized, hard-drive based solution that allows secure recordings in harsh environments, adds portability, and improves efficiency in the total work flow. It is currently available in 250GB capacity with a 500GB capacity slated for availability in May, 2010.

Maxell Professional Disc for XDCAM Systems

Maxell?s Professional Disc 23.3GB/50GB re-writeable optical discs meet the needs of the popular direct-to-disc, tapeless recording sector. Maxell Professional Disc features high-capacity storage, high-speed transfer rates and ruggedness to meet the demands of the professional environment.

Maxell HDCAM

Maxell HDCAM videocassettes leverage Maxell?s ultra-high-performance binder systems to achieve durability, essential to resilience in the volatile environments of ENG/EFP recordings and demands of long-term archival.

Maxell D-5 Digital

Maxell?s D-5 videocassette uses ultra-fine Ceramic Armor Metal particles and advanced tape technology for high performance, ideal head-to-tape contact and durability.

Maxell DVCPRO HD

Maxell?s DVCPRO HD videocassettes have a compact cassette shell for greater mobility, creating a reliable medium for ENG/EFP recording and extended archiving. DVCPRO HD cassettes are available in 33, 64 and 126-minute lengths.

Maxell DVPRO/HDV

Maxell?s DVPRO/HDV is the world?s smallest digital videocassette with advanced features for use in HDV and DV systems. It is ideally suited to videographers, low-budget filmmakers, and corporate and institutional productions.

Maxell LTO Ultrium 5 Data Cartridge Designed for reliable storage and back-up of digital information, LTO 5 data cartridge offers a maximum storage capacity of 3TB, making it a cost-efficient archival media solution for a variety of professional broadcast and video applications.

Maxell LTO Ultrium 4 Data Cartridge

Maxell?s LTO Ultrium 4 provides capacity of up to 1.6TB of storage with a compression transfer rate of up to 240Mbps. The LTO 4 data cartridge is also available with WORM functionality to prevent data from being erased or overwritten.

Maxell LTO Cartridge Memory Analyzer

Maxell?s Cartridge Memory (CM) Analyzer allows system administrators to verify the integrity of LTO cartridges and drives for critical backup of sensitive data. The included software allows users to save pertinent data about the cartridge in a file and keep an updated status and simultaneous performance record of numerous cartridges.

Maxell "E" Series P2 Card

Maxell?s "E" Series P2 cards have a transfer speed of 1.2 GB/s and extremely high reliability, even under extreme environmental conditions. The new P2 cards are available in three storage capacities ? 16GB, 32GB and 64GB ? and feature AVC-Intra 100 technology.

Maxell Blu-ray

Blu-ray optical disc technology by Maxell offers 25GB/50GB storage capacities at transfer rates of 36MB/s and 72MB/s. The product is available as Blu-ray Disc BD-R and BD-RE (rewritable).

Maxell Back-Up Drives

Maxell will be also be debuting three hard drive products for storage and archival ? RDX Removable High Speed HDD Cartridges, myGEN Multi-PC Backup Devices, and GENpro Backup and Recovery Systems. The RDX is available in 160GB and 320GB sizes, and the myGEN and GENpro in 250GB, 320GB, 500GB, 1.0TB, 1.5TB and 2.0TB storage capacities.

Maxell Flash Drive Products

Maxell will also be showcasing an assortment of flash-based storage products including CompactFlash, SD and MicroSD cards as well as USB Flash Drives. All products are available in 2, 4, 8 and 16GB sizes. In addition, Maxell will also be showing the Guardian USB Backup Drive which exceeds government encryption standards with 256-AES hardware encryption, fail safe data destruction and is available in 2GB, 4GB and 8GB sizes.

Maxell iVDR Prototype Products

Two next-generation prototype iVDR products ? the iVDR-EX SSD, a solid state drive variation of the iVDR and the iVDR with Electronic Paper Display ? will also be on display at NAB 2010.