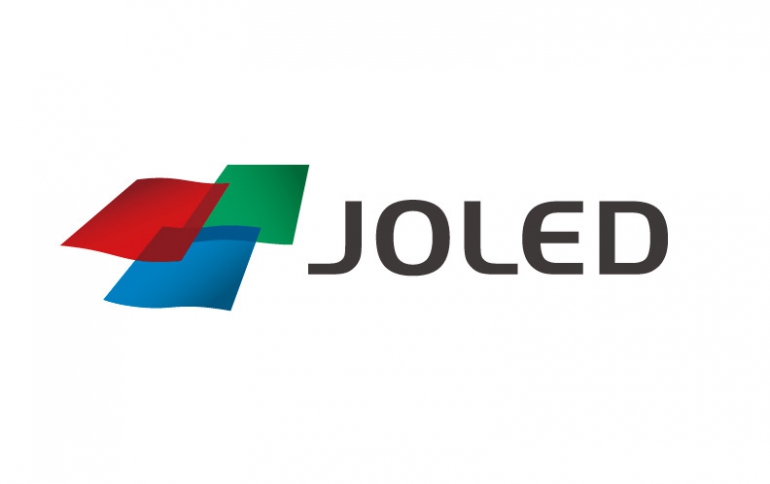 JOLED to Showcase Its Latest OLED Technology at Finetech Japan 2018
JOLED will showcase various OLEDs customized for applications ranging from automotive to esports, along with its proprietary printed OLED manufacturing technology at the at "Finetech Japan 2018" LCD, OLED, Sensor Technology Expo, held in December 5 at Makuhari Messe, Japan.
Items on display include:
A curved automotive display (12.3-inch HD OLED, 12.2-inch FHD Flexible OLED) prototype OLED, with a high contrast ratio and wide viewing angles, designed to offer easy-to-read information during driving.
JOLED works together with team "Burning Core" to develop OLED displays optimized for esports gaming. The 21.6-inch FHD OLED promises to offer "immersive gaming experiences" with high visual qualities and smooth motion.
A 27-inch 4K OLED wall-hanging display prototype.
A 21.6-inch 4K Flexible OLED column style display developed using a flexible display and a plastic substrate.
A 21.6-inch 4K Flexible OLED prototype that can be used in metro stations, offering wide viewing angles. and high conreast.
A 21.6-inch 4K OLED medical monitor featuring high contrast and adjustable darkness/brightness.
The soon-to-be-released ASUS ProArt PQ22UC Professional 4K OLED Monitor
A 55-inch 4K OLED display manufactured using JOLED's printed OLED manufacturing technology

JOLED was established by integrating the OLED technology of Sony and Panasonic in January 2015. The company launched a pilot OLED manufacturing line in 2016 aiming at improving the productivity printed OLED manufacturing technology. JOLED plans to start mass production of OLEDs using the printing method in 2020.