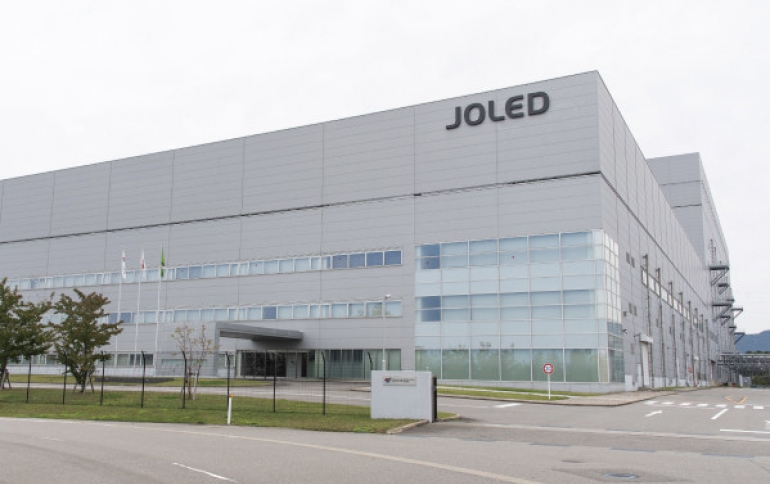 JOLED Starts Operation of Mass Production Line of Printed OLEDs
JOLED Inc. will start operation of the first mass production line of printed OLEDs, which the company has established in its Nomi Site.
JOLED will be producing high performance and high-quality OLED displays for use in areas such as high-end monitors, medical monitors, and automotive displays by using its unique RGB printing method, which can be used fir the efficient production of mid-sized high-resolution OLEDs.
JOLED Nomi Site has a monthly production capacity of 20,000 sheets (based on glass substrates input) of size G5.5 (1,300×1,500mm). Taking advantage of the printing method, the characteristics of the mass production line are high-performance and high-quality products using high-resolution printing technology, high productivity due to batch EL layer formation on the maximum substrate size for RGB OLED with high-speed printing, and multi-product capability through a high-speed setup change and model change.