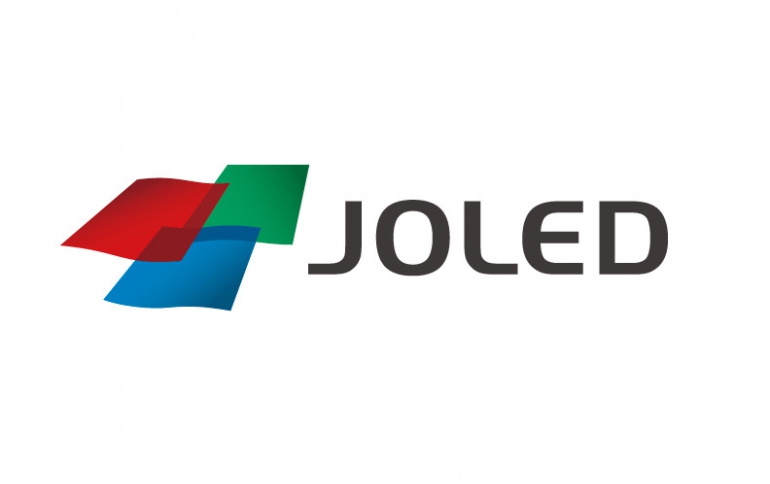 JOLED Builds Mass-Production Lines in Chiba Site for Post-Process of Printed OLED Displays
JOLED Inc. has been developing the first printed OLED display mass-production lines, and has started building production lines for the post-process at the recently established JOLED Chiba Site.
The facility development is carried out utilizing some of the funds amounting to JPY25.5 billion in total, raised by a capital increase through the third-party allocation of shares, to INCJ, Ltd., Sony Corporation and Nissha Co., Ltd. INCJ remains the top shareholder of JOLED although its equity stake in the firm dropped to 36.1 percent from 38.1 percent in terms of voting rights.
OLED displays by JOLED will be produced through the pre-process from the array process to the printed OLED process conducted at JOLED Nomi Site and the module process that constitutes the post-process, conducted at Chiba Site. After passing the final inspection, the completed display products are being shipped to customers from Chiba. The production capacity at Chiba Site will be approximately 220,000 units of OLED displays per month. Chiba Site is scheduled to start operations in 2020, simultaneously with Nomi Site.
The entire production process of JOLED's OLED display production lines will consist of the pre-process at Nomi Site and the post-process at Chiba Site. This process will become operation in 2020, with JOLED set to produce medium-sized (10- to 32-inch) printed OLED displays for use in areas such as automotive displays and high-end monitors. The company aims to raise its monthly printed OLED display production capacity to 220,000 units.
Nissha, who recently became a joint shareholder, produces film-based touch sensors as one of its major products. JOLED will work together with Nissha in the area of touch sensors for various OLED displays in the future.
With the proprietary RGB printing technology for producing OLED displays, which enables efficient production, JOLED will complete the entire process of mass-production lines as scheduled to offer medium-sized, high-definition OLED displays demanded by the market.
JOLED was founded in January 2015, combining the OLED display development divisions of Sony and Panasonic, with the goal of accelerating mass production development and commercialization of OLED displays.
JOLED launched a pilot line in 2016 and established the mass-production technology for printed OLED displays. Shipment of products started in 2017.
In the OLED display industry of today, the vapor-deposition method has been the mainstream method employed for production. However, the vapor-deposition method is said to be difficult to apply when producing medium-sized OLED displays. Thus, JOLED is producing medium-sized OLED displays using the printing method instead, with the aim of giving rise to the medium-sized OLED display market. JOLED plans to to promote its technology licensing activities for offering production technologies fit for large-sized TVs in efforts to have JOLED's printing production technology make inroads into the markets of large-sized products.