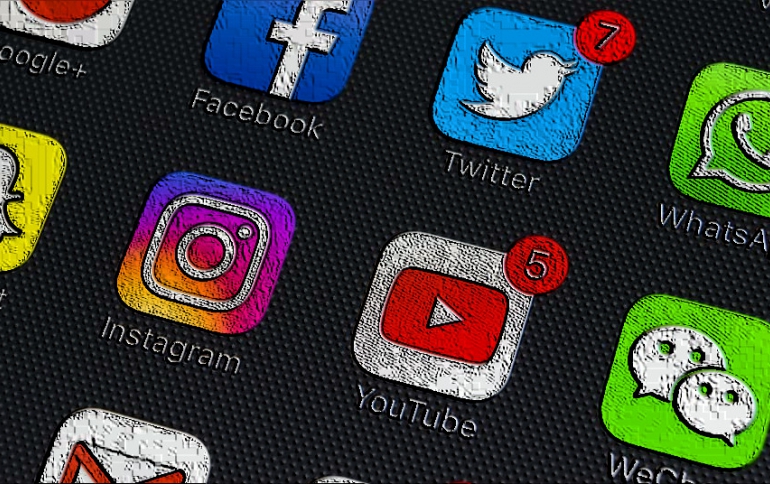 UK Plans Social Media Regulation, Europe Urges for Harmonized Digital Tax
Internet giants are coming under increasing pressure from regulators globally, with EU's Vestager to urge for a digital tax and Britain to propose new online safety laws that would slap penalties on social media companies and technology firms.
Speaking to France Inter radio, EU competition commissioner Margrethe Vestager said that Europe needs to decide on a digital tax and should lead the way if there is insufficient consensus globally. The so-called "GAFA tax" - named after Google, Apple, Facebook and Amazon - is meant to ensure the global internet giants pay a fair share of taxes on their massive business operations in Europe.
The European Member countries have not reached to an agreement on GAFA yet. The bill proposes a 3 percent tax on digital advertising and other revenues of tech firms with worldwide revenues of more than 750 million euros ($842 million).
France has been driving hard for such a tax, but at a meeting of EU finance meetings over the weekend, Sweden, Finland, Ireland and Denmark blocked a draft EU-wide GAFA tax proposal.
"The best thing is a global solution. But if we want to obtain results in a reasonable period of time, Europe must take the lead," the commissioner said.
Separately on Monday, Britain proposed new online safety laws that would slap penalties on social media companies and technology firms if they fail to protect their users from harmful content.
Easy access to damaging material particularly among young people has caused growing concern worldwide and came into the spotlight in Britain after the death of 14-year-old schoolgirl Molly Russell, which her parents said came after she had viewed online material on depression and suicide.
The proposed regulations would create a statutory "duty of care" for social media companies such as Facebook and Twitter to protect young people who use their sites. The rules would be overseen by an independent regulator funded by a levy on internet companies.
"No one in the world has done this before, and it's important that we get it right," Media Secretary Jeremy Wright told the BBC. "And I make no apologies for the fact that we will put forward proposals here, which we believe are the right way to approach this, but we will then listen to what people have to say about them."
In a policy paper published in British media, the British government said it would look into possibly using fines, blocking access to websites, and imposing liability on senior tech company management for failing to limit the distribution of harmful content.
Facebook's U.K. head of public policy, Rebecca Stimson, said the goal of the new rules should be to protect society while also supporting innovation and freedom of speech.
A 12-week consultation will now take place before the draft bill is published.
Following the March 15 mosque attacks in Christchurch, New Zealand, that left 50 people dead, Facebook and Alphabet Inc.'s YouTube faced worldwide condemnation for failing to take down quickly a video live-streamed by the alleged gunman.
European lawmakers are also voting Monday on removal rules for online terrorism content, part of a broader EU effort to make platforms increasingly liable for what their users post.
Last week, Australia became the first country to introduce legislation that would hold social media executives personally liable for the content on their platforms, with significant fines and even up to three-years jail time on the table.