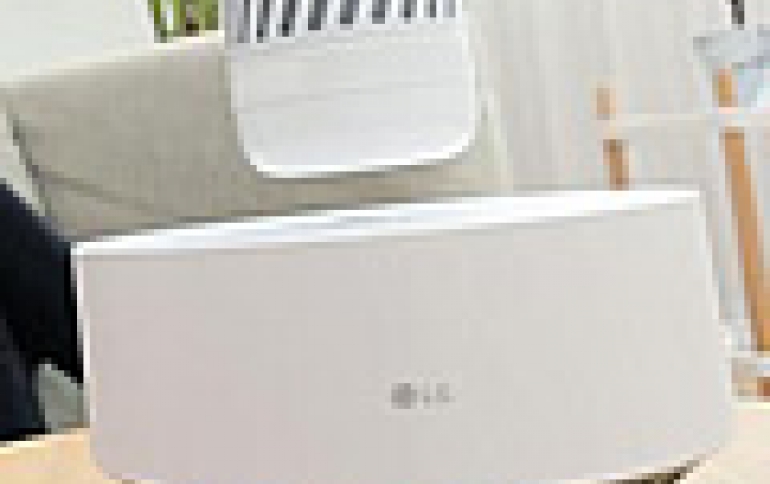 LG Electronics Introduces Floating PJ9 Bluetooth Speaker
LG Electronics on Tuesday introduced a Bluetooth speaker that sends 360-degree sound while floating in the air by utilizing magnetic technology.
When users click a button on the Woofer Station, the speaker will rise using the magnetic technology, the company said. The PJ9 hovers above a woofer station by utilizing electromagnets. When the battery runs low, it drops down to the base station for recharge.
The speaker runs for nearly 10 hours on a single charge, making it also suitable for outdoor use. It is also IPX7 water resistant, and can endure around 30 minutes in a depth of 1 meter.
The price tag on the device stands is 369,000 won (US$327).