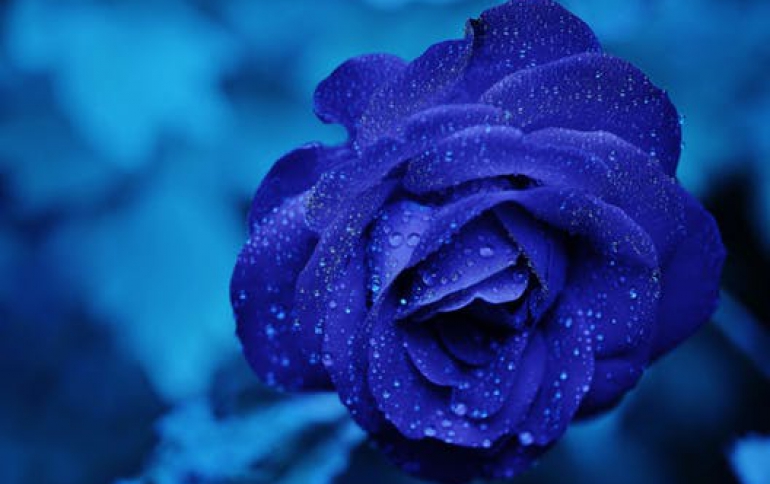 LG Launches LG-KC910 "Renoir" Handset
LG announced the official launch of its LG-KC910, a slim yet feature-packed full touchscreen 8 megapixel multimedia phone. This artistic new handset, known as Renoir, goes on sale in Europe in early October and has a large palate of features like Wi-Fi, Dolby Mobile from Dolby Laboratories, Inc., and camera capabilities that even surpass those found on standalone digital cameras.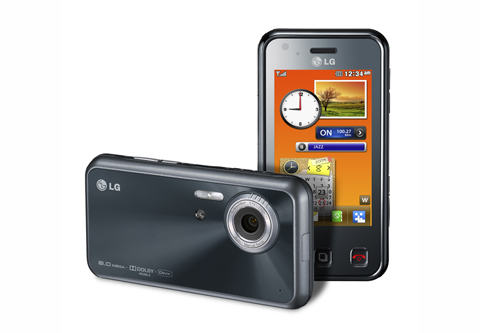 Focus on Touch-Enhanced High Quality Camera
Renoir takes super-sharp 8 megapixel pictures. The phone?s list of features includes Schneider-Kreuznach certified optics, a Xenon flash, auto and manual focus, sensitivity up to ISO 1600 and geo-tagging.
One feature, Touch Shot, makes it easy to get the right shot every time by allowing photographers to focus on any object by touching it on screen. The shutter fires automatically when the user?s finger is removed from the screen. Touch Shot, a first for a mobile phone, also reduces camera shake and eliminates the need to search for the shutter release button.
Renoir has the ability to connect to the latest 3G HSDPA networks and Wi-Fi. Geo-tagging, enabled by Renoir?s A-GPS capabilities, makes it easy to keep track of where pictures were taken and plot them using online mapping websites.
Share in an Unrivalled Multimedia Experience
Renoir is the first handset created for the worldwide market to include Dolby Mobile. This integrated suite of audio processing technologies from Dolby Laboratories brings depth and richness as well as clean, powerful bass to deliver a more immersing and engaging listening experience for music.
Renoir records video with the ability to capture super-high-quality 120 frame per second slow-motion video or to compress longer events using five frame per second time lapse recording. A noise-free microphone ensures that audio is just as crisp as the video it accompanies. Built-in support for DivX and Xvid encoded video means that Renoir can provide hours of entertainment straight out of the box.
Renoir can upload any user generated content it creates including audio, video or text, over 3G HSDPA networks or Wi-Fi. Renoir is ready for the complete web 2.0 experience, fully able to use web-based applications, including those that require GPS location.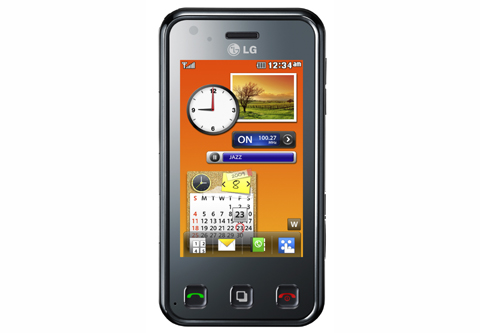 Touch the Intuitive, Customizable Interface
Its user interface is both intuitive and easily customizable, based around a full touchscreen that provides the perfect canvas for multimedia. When first turned on, the handset greets users with a screen that is home to numerous widgets. These can be selected from a wide range of choices and dragged into place. Standing out among these are Renoir?s online widgets, which use live content from the web to provided up-to-the-second information on things like local weather.
Renoir allows users to choose what kind of input interface they want to use - either an onscreen QWERTY keypad, similar to a computer keyboard, or an alpha-numeric keypad, like what is found on most mobile phones. Another unique feature enabled by Renoir?s touchscreen is its picture-based speed dial, which allows users to quickly scroll through contacts and bring up more detailed information with just the touch of a finger.
After making its initial debut in Europe in October of this year, Renoir will come out in Asia, Latin America and CIS in November, the Middle East and Africa in December and China in January of 2009. The 13.95 mm Renoir will be available in titan black and other color options depending on operator.
LG will also launch another 8 megapixel handset in October, its super slim 13.70 mm slider, the LG-KC780. This phone will have a number of built-in features that make it a great on-the-go companion for taking portraits.