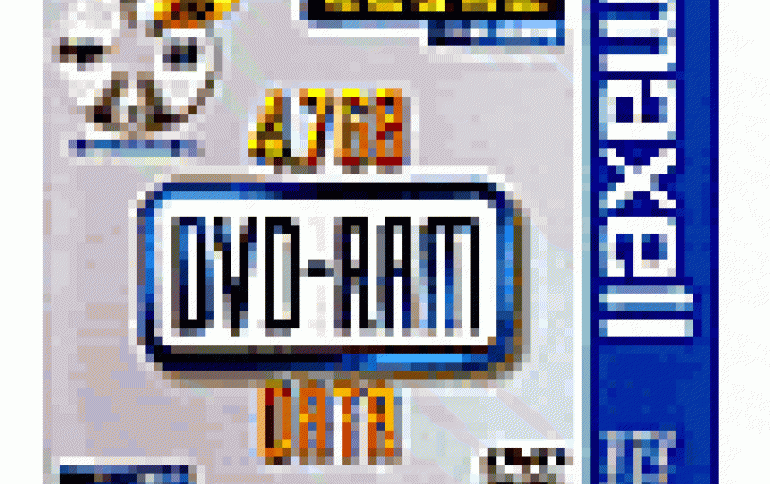 Maxell launches world's first 5x DVD-RAM media
Hitachi-Maxell will launch a new series of 5x DVD-RAM media, taking the lead as world's fastest currently available. The media's capacity is 4.7GB, single-sided without cartridge, based on DVD-RAM Version 2.2/5 X-SPEED standard. It supports recording at 2X, 3X, and 5X. However, 5x DVD-RAM recorders have not yet been announced.

The new media will be based on the newly developed BCM (Bismuth Coupling Material) organic material, which is said to offer low- noise reproduction signal even during high-speed recording.

Moreover, its newly developed hard surface makes it resistant to dust and static electricity.

The media will be put on the market in June and it will be also available in a 5-unit pack. The price is estimated around 3,600 yen (26 euro) regarding the 5-unit pack.