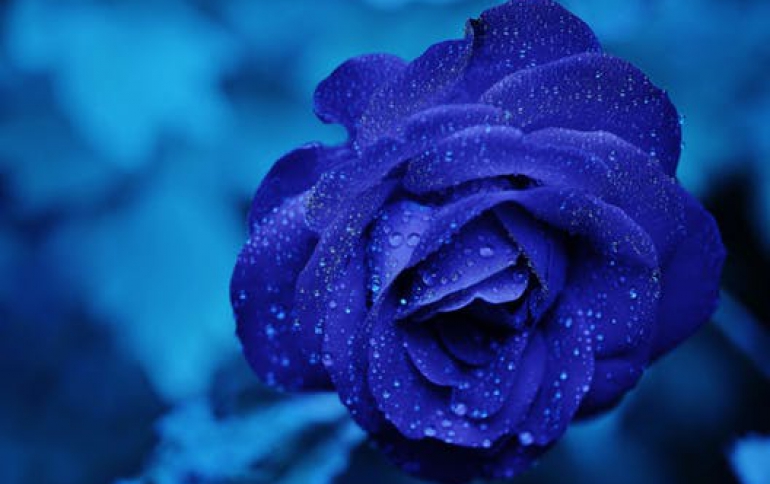 MSI Announces the 870A Fuzion Power Edition Mainboard
MSI has followed up the recent release of its Fuzion series mainboard by upping the ante with the release of the 870A Fuzion Power Edition mainboard that features AMD 870 and SB850 chipset and support for AMD?s full line of Phenom II, Athlon II, and Sempron processors in Socket AM3, including the 140W high-consumption Phenom II X6 series.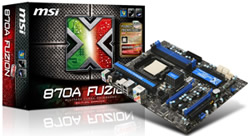 What's more, exclusive Fuzion Technology, extreme power design, military class components, USB 3.0 & SATA 6Gb/s, and other popular features position the MSI 870A Fuzion Power Edition mainboard among the top AMD 870 chipset mainboards.
To let users experience the enhanced performance of multiple graphics cards, the MSI 870A Fuzion Power Edition mainboard comes with exclusive Fuzion Technology, which can successfully carry out cross-vendor, non-identical multi-GPU processing simultaneously. In addition, the dual PCI-E ?16 Gen2 expansion slot design allows you to purchase any brand or class of new graphics card with your existing graphics card.
The MSI 870A Fuzion Power Edition mainboard also incorporates military class components, specifically the three special components Hi-c CAP, Solid CAP, and Icy Choke. For the CPU power supply module in particular, Hi-c CAP, can withstand the trials of extended and severe operating conditions, provide even higher power supply efficiency and lower operating temperatures. Its low-profile design is also beneficial to overclockers who want to install their favorite high-end CPU cooler.
The MSI 870A Fuzion Power Edition mainboard features an 8+2 phase DrMOS power supply module design with the most advanced version of DrMOS; the efficient power supply unit smashes the myth that a larger phase number is ideal. An additional 6-pin VGA power supply connection also allows more than 70% additional power to be provided compared to standard mainboards with 24-pin power supply inputs. Even when combining two high-end graphics cards, you can still enjoy the same broad increases in overclocking performance and operating stability .
The MSI 870A Fuzion Power Edition also includes the OC Genie One Second Overclocking Utility. Just press the OC Genie button on the mainboard for automatic optimization of CPU, RAM, and chipset frequency and voltage settings. If the Unlock CPU Core function is started simultaneously, maximum performance boost of over 148% can be achieved. For novice gamers, these performance enhancements are easily achieved through simple operation and are definitely the best functions in terms of user-friendliness.
The MSI 870A Fuzion Power Edition mainboard comes built-in with the latest USB 3.0 and SATA 6Gb/s transfer standards. Also, MSI is the first to introduce a casing with a front-facing USB 3.0 port. With a free-bundled USB 3.0 front panel, using a USB 3.0 external device is even more convenient. As for SATA 6Gb/s, it not only provides double the bandwidth of traditional SATA 3Gb/s, but also accelerates data transfer speeds at the same time.