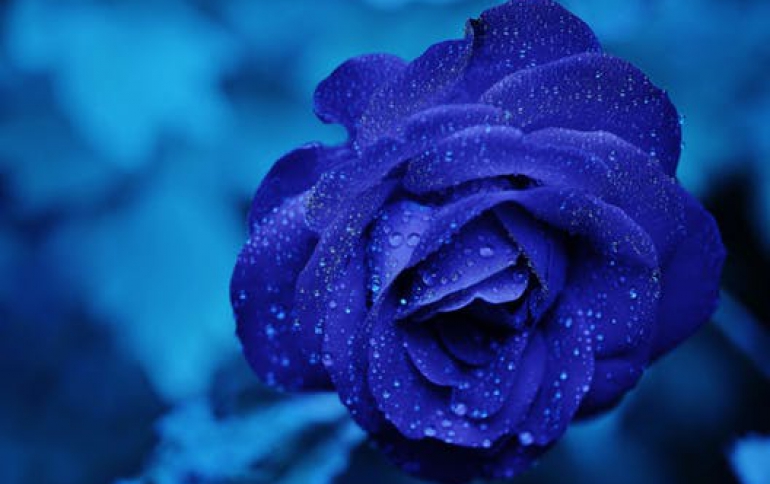 MSI To Showcase New Laptops at CES 2011
MSI will be showing new laptops at CES 2011 from 6 to 9 January 2011 at the Las Vegas Convention Center. These machines, which feature the latest generations of processors, include the MSI G Series gaming NBs, the MSI F Series, the MSI C Series which brings together performance and multimedia functions, the X-Slim Series NBs which boast extended battery life, and the Wind U Series of light portable laptops. G Series NBs
Eric Kuo, associate vice president for global sales, MSI Notebook, pointed out that MSI will be debuting G Series gaming laptops that pack the latest Intel Quad Core Processor at CES 2011. They include the 17.3-inch GT780 as well as the 15.6-inch GT680 and GE620 which are equipped with high performance discrete graphics cards. Certain models also come with MSI's own Turbo technology and the top model even uses accelerated dual solid state drive (SSD) architecture.


MSI GT680


MSI Premium Sound gives the MSI G Series superior sound. MSI worked closely with sound system designers at Dynaudio to carry out study and calculations to obtain obstruction-free sound transmission on the GT680. In addition, the GT680, GT780, GR620, and GE620 all come with THX TruStudio Pro cinema-grade, wrap around sound, MSI's Cinema Pro, wide cinema-class 16:9 ratio LED displays, and a 720p HD webcam.
The new generation GT680 comes with four DDR3 memory slots to boost memory capacity to 16GB to give it incredible performance. The GT680 also features accelerated dual solid state (SSD) RAID 0 architecture which not only doubles hard drive memory capacity, it enhances read-write speeds by some 70%. The GT680 also uses MSI's own TDE (Turbo Drive Engine) technology which allows the system speed to throttle up. The GT680 smashed speed records in PCMark Vantage tests, scoring 18,162 points and making it the fastest notebook computer on the planet. In addition, MSI G Series laptops come with new USB3.0 ports.
F Series
Kuo noted that in addition to packing the latest Intel Core Processor platform, all-new F Series NBs boast processing and display performance superior to earlier F Series generations. F Series NBs come with MSI's own raised totem seal coating and color film print to protect against scratching, wear, and smudging.


MSI F series


MSI created MSI Premium Sound, so you can experience high sound fidelity in the MSI F Series. MSI worked closely with specialists at Creative to design THX TruStudio Pro wrap around sound which provides sound heretofore found only in cinemas. What's more, one touch of the Cinema Pro key switches you over to Film Mode for richer colors and clearer resolution.
The newest members of MSI's F Series are equipped with two DDR3 memory slots and a 500GB hard drive, the 720P HD webcam and a full array of I/O ports, including USB 3.0 and HDMI 1.4. USB 3.0 ports transfer multimedia files faster than USB 2.0. The MSI i-charger also recharges handheld multimedia devices more than three times faster than USB 2.0, greatly cutting the time needed for recharging.
C Series
Kuo added that the C Series of stylish multimedia laptops that MSI will be showing at CES 2011 will include the 15.6-inch CR650, CR640, and CX640. The CX640/CR640 features the latest Intel Core Processor, while the CR650 is equipped with AMD?s latest dual core processor. They both boast exceptional display units and SRS PC Sound cinema-grade, stereo wrap around sound .


MSI CR650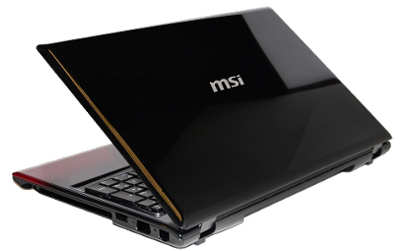 The CR650, CR640 and CX640 notebook computers feature SRS PC Sound, so whether you use the internal speakers, external speakers, or earphones, this new generation technology can expand overall sound field to provide a natural sound experience. The CR650 is equipped with MSI's Cinema Pro, a 720p webcam, and USB 3.0. One touch of the Cinema Pro hotkey instantly switches you to film mode for higher resolution and richer colors. The MSI C Series of laptops is equipped with a wide LED display with 16:9 ratio as well as an HDMI port.

On the CR650, the Turbo Battery+ shortcut allows you to control your digital multimedia with a mouse. A single click lets you control the Bluetooth, wireless devices, and webcam, allowing you to shut off power to idle applications, thereby extending battery time. The CR640 and CX640 comes with ECO Engine, a power-saving technology which allows you to select from among five power management levels?Video Game, Film, Presentation, Word Processing, and Turbo Battery, automatically adjusting display brightness, on/off switch, sleep mode, and processor performance settings.

U, X Series
Kuo stated that the newest light portable NBs models that MSI will be displaying will include the 10-inch Wind U160 DX netbook, the 12-inch Wind U270, and the 13-inch X-Slim X370. The Wind U270 and X-Slim X370 laptops feature AMD?s new dual core processor, greatly enhancing processing performance and battery life.


MSI Wind U270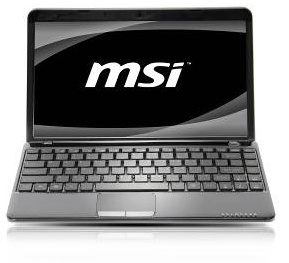 The Wind U270 comes with a 12-inch display with 16:9 ratio. It tips the scales at just 1.3 kilos and is less than one-inch thin. In addition, it comes with MSI's own ECO power-saving design which allows the battery to last more than twice as long as those in conventional laptops. The U270 also features a complete array of I/O ports, including USB 3.0.

To meet the needs of people on the move, MSI is unveiling the X370, which in addition to being aesthetically pleasing and slim, is large enough to be comfortable to use. Weighing in at only 1.4 kilos, the X370 is highly portable. It not only boasts powerful multimedia and processing capabilities, MSI?s Cinema Pro enhances your film viewing experience. It also features MSI's exclusive crystal diamond seal technology and stylish color film print coating.
New generation MSI WindPads

MSI WindPad 100W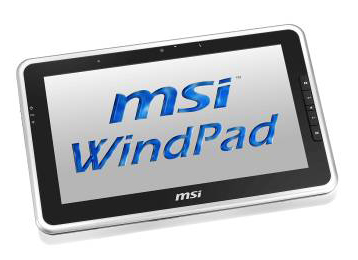 Eric Kuo, associate vice president for global sales, MSI Notebook, further pointed out that during CES 2011, MSI will be unveiling its two new generation WindPad tablets. One features the Win-Tel platform and the other the Android platform. They come equipped with such functions as a G-Sensor gravity detecting device, an ALS light sensor, and Wi-Fi.
MSI WindPad 100A tablet:
This lean, mean machine features the new Google Android OS, a 10.1-inch multi-touch control screen, the ARM processor, a digital compass, a GPS locator, a G-Sensor gravity detecting device, an ALS light sensor, and Wi-Fi. You also have the option of purchasing 3G. It tips the scales at a mere 800grams, is less than 14mm at its thinnest point, and can run for eight to ten hours on battery power.
MSI WindPad 100W tablet:
This tablet computer comes with Microsoft's Windows 7 Home Premium operating system and a 10.1-inch screen that supports multi-touch control. In addition, it is equipped with the Intel mobile processor and a 32GB solid state hard drive as well as a G-Sensor gravity detecting device, an ALS light sensor, and Wi-Fi. Worth mentioning, this stylish tablet also comes with MSI?s own Wind Touch software, so you can quickly find any application using the software's "work" and "entertainment" functions with just one click.