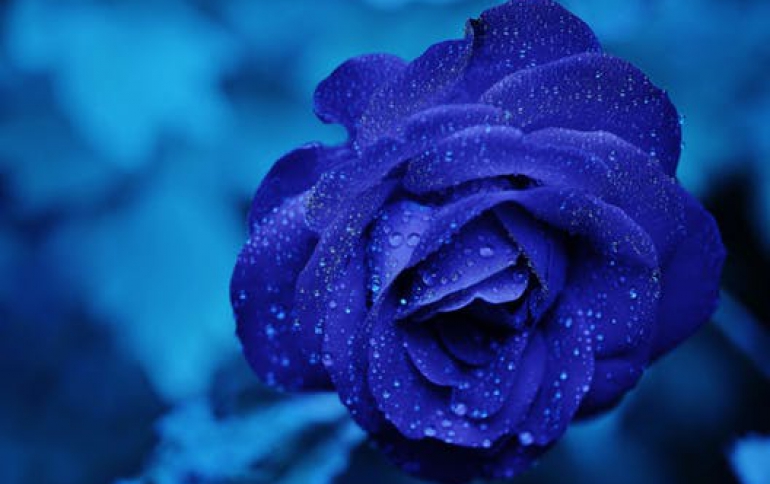 Netgear Launches NEOTV Prime Player With Google TV
Netgear announced today at CES the new NETGEAR NeoTV PRIME with Google TV (GTV100) streaming player. The new NeoTV PRIME with Google TV opens up the world of apps from Google Play, delivering access to a library of entertainment including movies, TV shows, and music from streaming services such as Netflix, Amazon Instant Video, HBO Go, Crackle, Flixter, Rhapsody, Pandora and many more. Google Play gives you movies and new releases in HD, music albums, and apps designed specifically for the TV.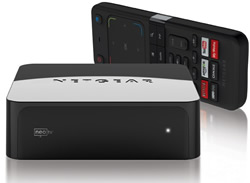 NeoTV PRIME supports playback of personal media from external USB hard drives and home media servers. With the pre-installed aVia media player app on NeoTV PRIME, you can play, manage and share your videos, music, and photos from any of your digital storage and Google Android devices to your big screen TV. Thanks to the 'My Media' quick-start button on the NeoTV PRIME remote control, you access the media player app with the mere push of a button.
NeoTV PRIME with Google TV offers PrimeTime, an app that helps you find and watch your favorite movies and TV shows all in one place, whether they are on live TV, an app, or the web. The remote control has a keyboard that makes it fast to search for the shows that you want. With the press of a button, PrimeTime finds content recommended for you by learning what you like to watch and organizes it so you don't need to scroll through the numerous pages of a live TV guide, or browse different apps to find the right movie.
The Chrome browser offers access to the entire web directly on the TV, while Search enables you to look across multiple sources simultaneously to find your favorite entertainment. With the picture-in-picture feature, you can surf the web while watching live TV, all at the same time.
Thanks to NeoTV PRIME with Google TV, it easy to watch YouTube on your bigscreen TV. Furthermore, when you update the YouTube mobile app on your Android smartphone or tablet, you will see a new button within the YouTube mobile app making it possible to send videos from your mobile devices to NeoTV PRIME with a single tap. Find a video on the YouTube app for Android, click the TV icon that appears on the app when your Android device and NeoTV PRIME are connected to the same WiFi network, and the video will play instantly.
NeoTV PRIME comes with a two-sided remote control, featuring a touchpad and directional pad on one side and a full-featured QWERTY keyboard on the other.
The NETGEAR NeoTV PRIME with Google TV (GTV100) is available now in the United States from major retailers in stores and online at a suggested retail price of USD $129.99