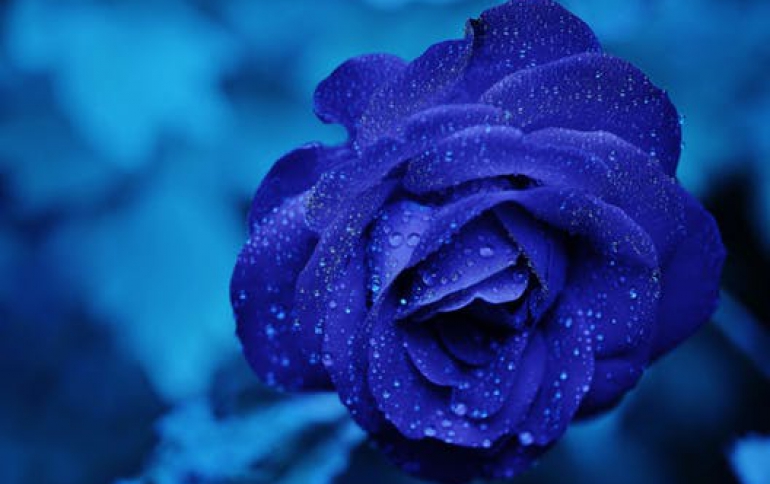 ASUS PC Technologies At CES
ASUS presents the latest PC technologies featuring the TAICHI, Transformer AiO, Qube with Google TV, ProArt Series Monitor and the VivoTab Smart Tablet at CES 2013.
ASUS TAICHI is a slim ultraportable with a key feature - both 11.6" and 13.3" models have a double-sided LED-backlit IPS/FHD display. With a touch screen on the outside of the lid, the TAICHI opens up a whole host of new mobile possibilities as it plays the role of both Ultrabook and Tablet. The TAICHI also delivers high mobile performance, with 3rd generation Intel Core processors, fast SSD storage and dual- band 802.11n Wi-Fi.
With the lid open, the TAICHI is just like any Ultrabook computer, and comes complete with a full-size QWERTY backlit keyboard and track pad. With the lid closed, however, the TAICHI instantly becomes a multi-touch tablet computer with stylus support. Better still, while they provide access to the same hardware, the two screens are completely independent of each other and can also be used simultaneously, which means the TAICHI can be shared with two users.
Part tablet, part All-in-One PC, the Transformer AiO is a device that can switch between both, and features dual operating systems giving users the option of switching between Windows 8 and Android 4.1 depending on the situation.
The Transformer AiO features Windows 8 and an extended 18.4", 10-point touch LED-backlit IPS display, 3rd generation Intel Core processor technology, and has a compact design with height and tilt adjustments. It also features ASUS SonicMaster technology to deliver clear sound through its integrated speakers.
The 18.4-inch Full HD display is easily removed from its base station to become a wireless display that extends the range of the PC and allows users to continue with their work around the home. Transformer AiO also features an NVIDIA Tegra quad-core processor for self- contained use as an Android tablet, and switches between Windows 8 and Android 4.1 Jelly Bean at the press of a button.
The ASUS Transformer Book TX300CA is one of the world's first convertible Ultrabooks - allowing users to instantly switch between an Ultrabook and a tablet by detaching the screen.
The Transformer Book TX300CA is powered by the latest Intel Core i7 processor with HD4000 graphics, along with SSD and HDD storage, 4GB DDR3 dual channel RAM, Bluetooth 4.0 and USB 3.0. It also features ASUS SonicMaster technology and integrated speakers. The Transformer Book sports dual cameras, with a HD front-facing camera and a 5MP rear-facing camera.
This ultraportable is available with a 13" Full HD (1920x1080) IPS display with multi- touch capabilities. This can be detached from the full-size QWERTY keyboard.
The ASUS VivoTab Smart Tablet features an Intel Atom Z2760 dual-core processor, while still providing up to 9.5 hours battery life on a single charge. Just 9.7mm thin and 580g light, ASUS VivoTab Smart has a 10.1-inch LED-backlit display with a 1366 x 768 resolution. IPS display technology delivers 178-degree wide viewing angles.
VivoTab Smart also features 5-point multi-touch for fingertip control with Windows 8.
ASUS VivoTab Smart features an 8-megapixel rear camera with auto-focus, five-element lens and 1080p Full HD video recording, and a front 2-megapixel camera. VivoTab Smart also features ASUS SonicMaster audio technology and a built-in NFC sensor, enabling the device to easily sync with other NFC-enabled devices.
Instantly add Google TV to your HDTV with the ASUS Qube. Qube with Google TV offers both motion control and voice search that integrates Google Play, Chrome, YouTube in one compact device. The device offers access access to over 100,000 movies and TV shows from Netflix and Amazon Instant Video, plus numerous apps, videos and games from Google Play.
ASUS has developed the Qube interface, which displays functions via a rotating on- screen cube shape. The remote control supports motion sensing for gaming and other applications. Users can also control Qube with Google TV from their Android smartphones and tablets using the Mobile Remote app, available through Google Play. ASUS includes 50GB of WebStorage cloud space with every Qube with Google TV.
Asus also worked with DisplayLink in the development of their VariDrive USB3.0 Media Docking device. The Varidrive combines an external slot-loading optical Multi DVD combo drive (8x), with a DisplayLink enabled SuperSpeed docking station for UltraBook expansion and is housed in an ultra portable form factor.
The new ASUS VariDrive device is available worldwide.