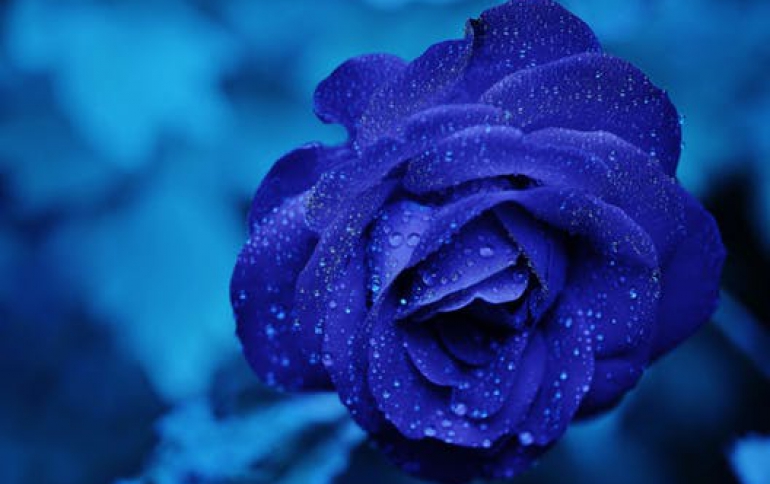 New Four-Bay My Cloud Storage System by WD
WD expands its recently introduced My Cloud family of personal cloud solutions with My Cloud EX4, a four-bay network attached storage (NAS) solution for professionals. The system is featuring the WD Red line of hard drives powered by NASware 2.0 technology, which improves drive reliability and protects data in the event of a power loss or disruption. Additionally, WD Red hard drives feature 3D Active Balance Plus, a balance control technology that improves overall drive performance and reliability.
My Cloud EX4 provides several capacity options, allowing users to choose from a drive-less enclosure or an 8 TB, 12 TB or 16 TB model. With Easy-Slide-Drive technology, drives can be easily installed or hot-swaped in seconds, without the need for a screwdriver, toolkit or trays. Additionally, compatible USB 3.0 hard drives can be attached to the USB expansion ports on the My Cloud EX4 to expand the system's storage capacity.
My Cloud EX4 arms users with multiple options to secure digital data from a potential loss by providing RAID 0, 1, 5, 10 or allowing users to select from spanning and JBOD modes for even more options to manage data. My Cloud EX4 can be used to back up computers and devices with WD SmartWare Pro software for PC users. Mac users can utilize all the features of Apple Time Machine backup software. The My Cloud EX4 can also backup itself, either to another My Cloud EX4 in a different location, or to cloud services such as Amazon S3 and ElephantDrive. To ensure 24/7 data protection the My Cloud EX4 includes redundant power supplies and Ethernet ports.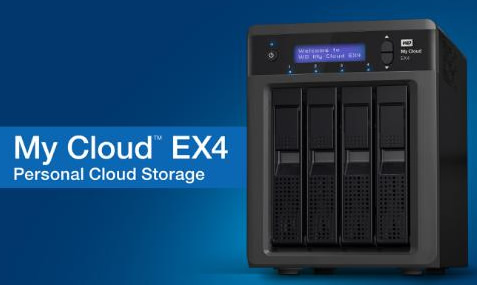 My Cloud EX4 serves as a home's digital entertainment hub, configurable for up to 16 TB of movies and music that can then be streamed to any DLNA/UPnP certified multimedia device. The Twonky 7.2, DLNA-certified 1.5 media server and iTunes server make for simple streaming of large movie and music libraries.
Additionally, the integrated file server, FTP server, backup server and P2P download server provide data serving options for My Cloud EX4 users.
Available for iOS and Android devices, the WD My Cloud mobile app allows users to view photos, stream video and share, save and manage files from anywhere on their smartphones or tablets. The My Cloud mobile app integrates major public cloud services including Dropbox, SkyDrive and Google Drive.
My Cloud EX4 is currently available at select U.S. retailers and online at the wdstore.com. MSRP is $379.99 USD for the drive-less My Cloud EX4, $799.99 USD for 8 TB, $949.99 USD for 12 TB and $1,149.99 USD for 16 TB. The My Cloud mobile app is available for download from the App Store and Google Play. My Cloud EX4 comes with a two year limited warranty.
My Cloud EX4 is compatible with Windows 8, Windows 7, Windows Vista, Windows XP, OS X Mavericks, Mountain Lion, Lion, Snow Leopard, as well as DLNA/UPnP enabled devices.