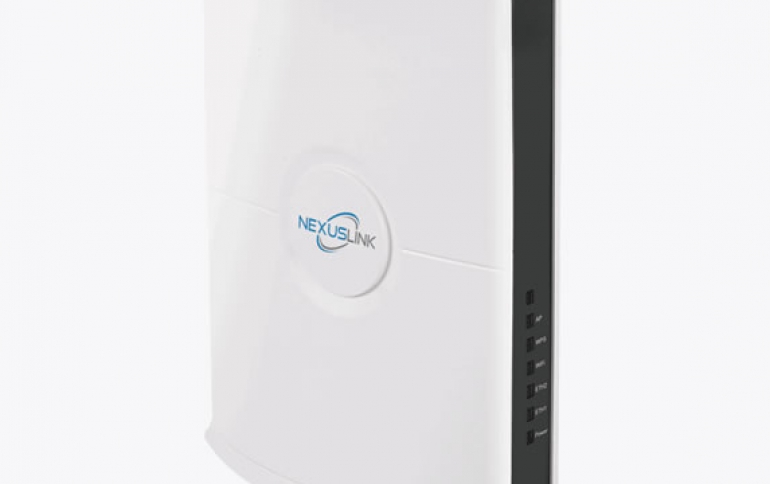 Nexuslink Optimizes Wireless Gaming Bridge for VR Experience
Nexuslink's WB-1750 (Wireless Gaming Bridge) delivers a powerful connection and gives users access to PC & VR games that are not available on their current headsets. Users can now access Rift and PC games on their Oculus Quest 1 or 2. The WB-1750 has a wealth of features developed exclusively for gaming including advanced technologies like smart channel switching schemes, gaming centric QoS, MU-MIMO and more. These gaming-specific abilities protect gaming performance and optimize network performance by ensuring low latency, expansive range, steadfast error tolerance, and agile adaptability to changing environments. The WB-1750 uses technologies like MU-MIMO for reduced lag and High-Powered AC1750 for increased speeds delivered over a dedicated 5GHz band.
Virtual Reality enthusiasts can maximize their VR experience by being untethered. When you remove the wire, you'll feel truly free to explore VR without the fear of tripping over cables.
Create A Dedicated Path of Connectivity
The WB-1750 maintains a connection to the local network, allowing both the Gaming PC and VR Gear to reach the Router when necessary. This ensures there is no Interference from other network devices; no WiFi congestion for the VR gear; an isolated path between the Gaming PC and VR Gear; and maintained access to the router (Internet/DHCP)
- Optimize Wireless for Virtual Reality – With an optimized connection, players can experience less motion sickness caused by lag and fewer headaches caused by low frame rates.
- Maximize the VR experience by Being Untethered – When you remove the wire, you'll feel truly free to explore VR without the fear of tripping over cables.
- Reduce interruptions from household traffic – Enjoy a private connection on your own dedicated 5GHz band. Separating your VR Traffic from household traffic effectively eliminates lag and dropped frames caused by local bandwidth-intensive activities such as online video streaming and video conferencing.
- Unlock All Your Games – Seamlessly connect to Virtual Desktop (Oculus Quest 1) or Air Link (Oculus Quest 2) to easily access all your Rift and PC games.
- 2 Gigabit Ethernet Ports - Connect up to two devices
- Extend WiFi to Hard-to-Reach locations – Utilizes 400mW High Power AC-1750 and MU-MIMO technology to deliver superior wireless connectivity to hard-to-reach locations.
The WB-1750 is available now for $59.99 direct from Nexuslink https://nexuslinkusa.com/product/wb-1750/.