NHK To Showcase First 85-inch 8K LCD With HDR at IBC 2015
NHK will display an 85 -inch 8K Liquid Crystal Display with HDR (High Dynamic Range) at IBC 2015, the World of Electronic Media and Entertainment Conference & Exhibition to be held in Amsterdam from September 11th to 15th. HDR is a technology for expanding the range of brightness that can be shown in TV images. It enables faithful expression of scenes with strong contrast between light and shadow, such as in football coverage, and also those with strong reflection off glass or metal.
NHK has developed an HDR system compatible with conventional TV systems in collaboration with the BBC (British Broadcasting Corporation).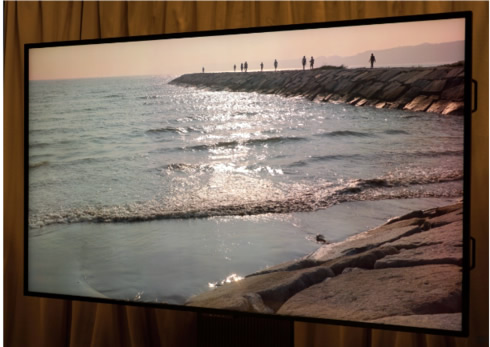 This path-breaking 8K HDR LCD was developed jointly by NHK and Sharp to apply the HDR technology to 8K (Super Hi-Vision) TV.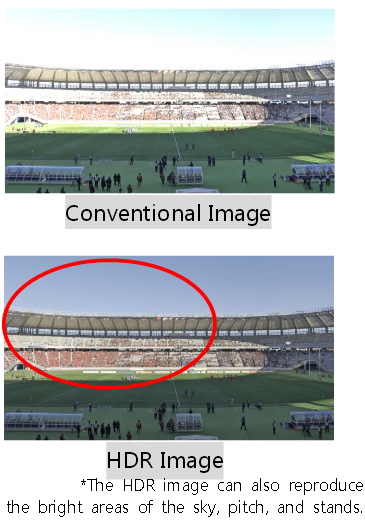 Specifications
Screen size: 85-inch (about 190 cm x 105 cm)
Number of pixels: 7,680 horizontal x 4,320 vertical
Frame frequency: 60Hz (120Hz refresh)
Bit-depths: Equivalent to 12 bits for each of R, G, and B
Maximum luminance: 1,000 cd/m2 or more
Contrast ratio: 100,000:1 or more
Coverage of color space: 77%