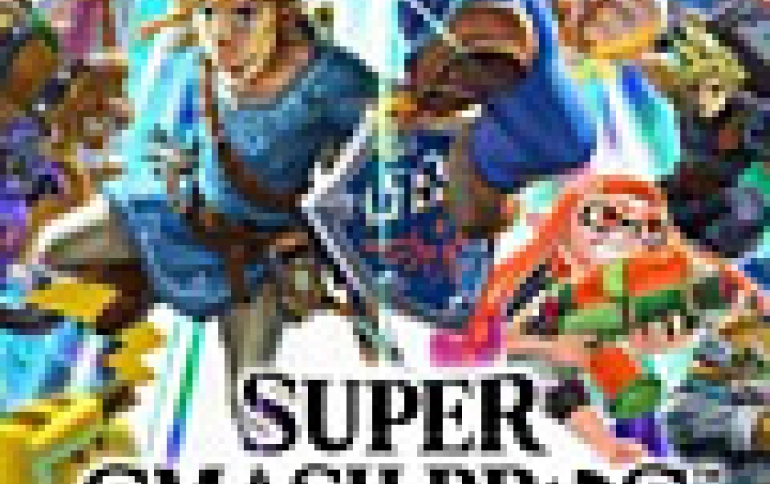 Nintendo Direct: E3 2018
Nintendo held its press event at the annual E3 2018 video game trade show by showing footage of Super Smash Bros. Ultimate, and shared details about the latest entry in a series with sales of more than 40 million units worldwide.
A new game built for the Nintendo Switch system, Super Smash Bros. Ultimate lets up to eight players square off in action-packed battles that are all about smashing beloved video game characters off the screen.
Super Smash Bros. Ultimate will include every single fighter ever featured in the series' nearly two-decade run, making it one of the biggest crossover events in gaming history. Fans can enjoy returning favorites like Ice Climbers and Pokemon Trainer, as well as newly announced fighters like Ridley from the Metroid series and Inkling from the Splatoon series. The game supports a variety of controller options, including Nintendo GameCube controllers (original or newly designed), Joy-Con controllers or the Nintendo Switch Pro Controller. With Nintendo Switch, players can throw down whenever and wherever they like in Handheld or Tabletop mode while enjoying online play.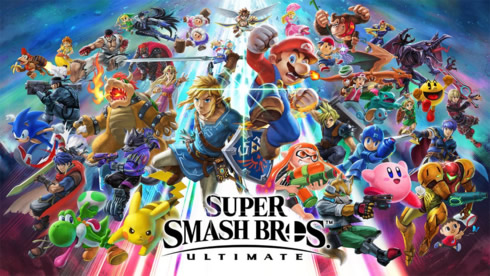 Super Smash Bros. Ultimate combines many stages and new items, with gameplay that makes it easy for players of all skill levels to jump in. All current Super Smash Bros. series amiibo figures are compatible with the game, and any fighter's amiibo figure from other series will also be supported. Super Smash Bros. Ultimate is set to launch on Dec. 7, exclusively for Nintendo Switch.
Nintendo also announced that Fortnite is available for Nintendo Switch - today. Players can download it for free from the Nintendo eShop, then test their mettle in thrilling crucibles of combat.
Nintendo will also give attendees of E3 the chance to play Pokemon: Let's Go, Pikachu! and Pokemon: Let's Go, Eevee!, two Pokemon games launching for the Nintendo Switch system on Nov. 16 at a suggested retail price of $59.99 each. The games offer a new way to experience Pokemon that lets players adventure with their partner Pokemon in the vibrant Kanto region, discover fresh and exciting Pokemon encounters and Trainer battles, as well as share the adventure cooperatively with a friend anytime, anywhere on one Nintendo Switch system. Players can even transfer Kanto region Pokemon into the game from the Pokemon GO app. These games serve as an entry point to the Pokemon series for newcomers, but they also provide fun and engaging experiences for Pokemon fans of all ages. A new accessory, called Poke Ball Plus, comes with Mythical Pokemon, Mew and is sold separately from the games. Poke Ball Plus includes a pressable analog stick and button, so players can control the new games entirely with the accessory, if they want. Nintendo is announcing two bundles, in which players can get Pokemon: Let's Go, Pikachu! or Pokemon: Let's Go, Eevee! with one Poke Ball Plus at a suggested retail price of $99.99 each.
Other upcoming items announced during the Nintendo Direct include:
Xenoblade Chronicles 2 Expansion Pass owners also will gain access to Xenoblade Chronicles 2: Torna ~ The Golden Country to be released on Sept. 14.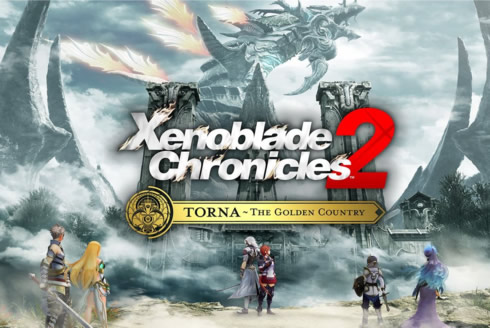 Super Mario Party: Inspired by the original Mario Party board game play, the series is coming to Nintendo Switch with new mini-games and play styles that make use of the Joy-Con controllers. Super Mario Party includes features like character-exclusive Dice Blocks that add depth to players' strategy. Up to four players take turns rolling the dice, and individually race across the board searching for Stars. In Toad's Rec Room, new gameplay links two games and two Nintendo Switch systems for side-by-side fun. The game launches Oct. 5.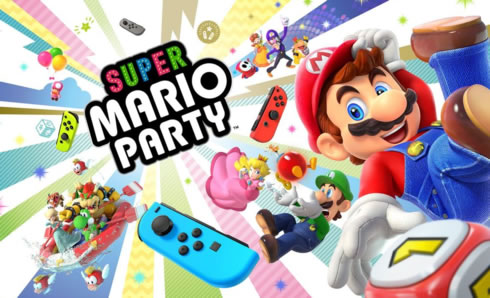 Fire Emblem: Three Houses: A new episode of the Fire Emblem series comes to Nintendo Switch for the first time in spring of 2019. The player can maneuver the main character freely and interact with other characters to build relationships and gather information at various points within the game. This turn-based tactical RPG will put new strategic twists on battling, with formations of troops supporting individual units on the battlefield. Players will get to know three main characters -Edelgard, Dimitri and Claude - who play key roles in the story.
DAEMON X MACHINA: A new fast-paced mech action game from Kenichiro Tsukuda is coming to Nintendo Switch in 2019. Players take their customizable Arsenal powered suit on a variety of missions to thwart the enemy at all costs. They can choose and equip their Arsenal with a multitude of weapons, obtain more from downed enemies and swap them on the fly to suit their strategy in the face of ever-changing threats.
Overcooked! 2: The kitchen mayhem returns in this sequel from Team17 and Ghost Town Games that's brimming with even more recipes, characters, kitchens and co-op madness. Bake, barbecue or broil with up to three other players in wireless local and online play modes. Save the world from clumsy cooking when the frantic food-juggler arrives on Aug. 7.
Killer Queen Black: Redesigned from the ground up, the arcade extravaganza that became a multiplayer phenomenon is coming to Nintendo Switch. Players can hop on a snail, hoard berries or wipe out the enemy's queen to claim victory for their team in Liquid Bit and Bumble Bear Games' Killer Queen Black, when it launches first on Nintendo Switch later this year.
Hollow Knight: Venture through the hand-drawn, mysterious landscapes of a vast forgotten kingdom in Team Cherry's Hollow Knight, an action-adventure filled with gripping combat and haunting secrets. Hollow Knight on Nintendo Switch also includes the new items, areas, characters and bosses from the currently released contact packs - all available today.
Octopath Traveler: Players can take another early look at Square Enix's upcoming fantasy epic when the Octopath Traveler Prologue Demoarrives June 14 in Nintendo eShop for Nintendo Switch. Play the demo, then use the save data transfer feature to carry your choices into the main game, once purchased, where players can live the stories of each of the eight travelers and freely explore the world of Orsterra. Octopath Traveler is scheduled to launch on July 13.
More games are coming in 2018, including Dragon Ball FighterZ and Dark Souls: Remastered from BANDAI NAMCO Entertainment America, Wolfenstein II: The New Colossus from Bethesda Softworks, Monster Hunter Generations Ultimate from Capcom, EA Sports FIFA 19 from Electronic Arts and Starlink: Battle for Atlas from Ubisoft, which includes characters and content from Nintendo's Star Fox franchise that are exclusive to the Nintendo Switch version of the game.