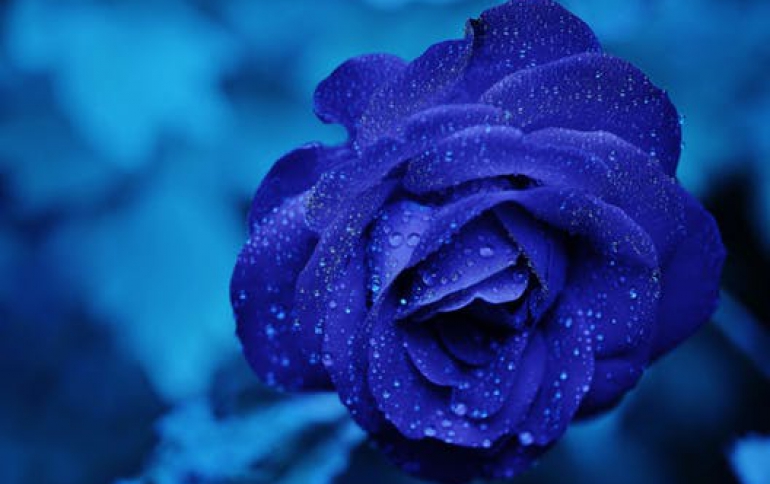 Nintendo Launches Massive Media Blitz for Debut of Nintendo DS
The sultry voice you hear emanating amid the static heralds Nintendo's massive, multimillion-dollar "Touching is good" campaign to spread the word about the innovative, touch- and dual-screened Nintendo DS. The new hand-held video game and communications system launches Nov. 21, and will be backed by the largest launch program ever for a Nintendo product.

Since childhood, we've been told "please do not touch" -- don't touch that lamp, stop touching your food and don't touch anything in this store. Nintendo DS changes those rules. The "Touching is good" multimedia campaign creatively touts the unique features of the dual-screened Nintendo DS, which include a touch screen, a built-in chat function, wireless communication and voice recognition.

Intriguing pre-launch television ads begin airing on Oct. 25. The series of three ads presents a static-filled screen with a female voice-over that encourages viewers to interact with two blue boxes that appear on the screen. The sultry requests for interaction coincide with the special features of Nintendo DS.

To support this pre-launch effort, Nintendo has aligned itself with powerful media partners that target a hip, male demographic. MTV produced a custom ad for Nintendo DS featuring the stars of Wildboyz using Nintendo DS to play a wireless multiplayer game, while engaging in one of their exciting trademark adventures. Nintendo will offer a video with behind-the-scenes footage of the making of this commercial on Nintendo.com. In addition, custom advertorials will run exclusively in Dennis Publishing's Maxim, Blender and Stuff magazines, instructing readers "How to Score." The ads relate to readers and viewers of these popular media brands by speaking their language.

During the launch phase for Nintendo DS, three new television ads will showcase the unit's unique features. This engaging and surreal campaign will demonstrate the appeal of Nintendo DS to a wide range of ages and demographics. Consumers will not be identified simply by age, but rather by the kinds of lifestyles they lead. Nintendo will market Nintendo DS to the full spectrum of hipsters, budding enthusiasts and hard-core gamers.

In December, Nintendo will run ads on more than 5,000 movie screens across the country. Print ads in gaming magazines will support the launch, along with a full range of Internet and broadband efforts. There will be unique program integration with major TV networks. In addition, Nintendo DS is being featured on the Nintendo Fusion Tour, a multi-city tour that presents the best in music and video games.

"The campaign for Nintendo DS marks a different, bolder approach for Nintendo," says George Harrison, Nintendo of America's senior vice president of marketing and corporate communications. "We think such a radically different and creative device like Nintendo DS deserves the backing of an equally innovative and provocative marketing campaign."

Nintendo's media agency of record, Starcom U.S.A., and its specialist division, Starcom Entertainment, negotiated media placement and branded integration with MTV and Dennis Publishing. Nintendo of America's advertising agency, Leo Burnett USA, created the pre-launch and launch television ads.

Nintendo DS will sell at an MSRP of $149.99. In addition to the built-in PictoChat(TM) chat function, Nintendo DS will come bundled with a playable demo of Metroid Prime(R) Hunters: First Hunt, the latest installment in an extremely popular first-person shooter franchise.

Before the end of the year, Nintendo DS users will be able to enjoy games of all kinds, from Super Mario(R) 64 DS from Nintendo, Madden NFL 2005, Tiger Woods PGA TOUR(R) 2005 and The Urbz(TM): Sims in the City(TM) from EA, and Spider-Man 2(TM) from Activision. Other third-party titles available during the launch window include Ping Pals from THQ, Feel the Magic(TM): XY/XX from SEGA, Rayman(R) DS and Asphalt Urban GT(TM) from Ubisoft and Ridge Racer(R) DS and Mr. DRILLER(R): Drill Spirits(TM) from Namco. More than 120 games remain in development for Nintendo DS around the world.