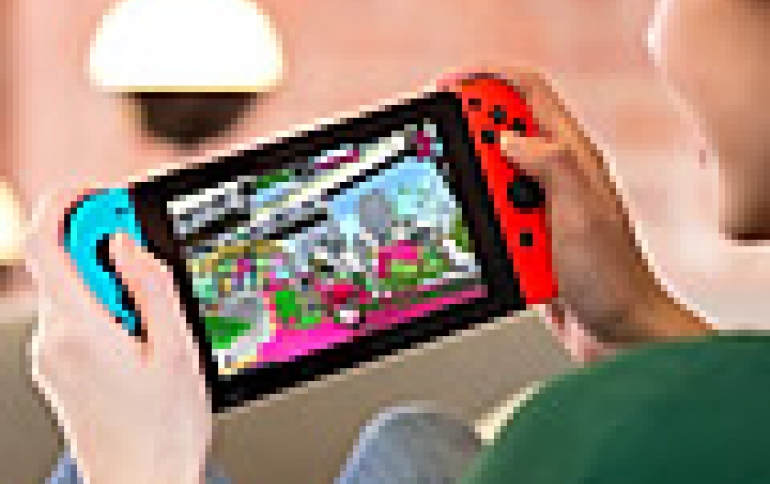 Nintendo Switch and Software Sales Raises Company's Outlook
Nintendo has raised its outlook for profit and Switch sales for the second quarter following strong shipments during the holidays.
The Kyoto-based company raised its operating profit outlook to 160 billion yen ($1.5 billion) from 120 billion yen for the current fiscal year through March. The company lifted its Switch hardware sales forecast for the period to 15 million, up from 14 million it set in October.
"During our first year, we've been fairly successful in selling the Switch to customers who have an interest in video games," President Tatsumi Kimishima said at a news conference Wednesday. "From our second year, we have to expand it dramatically to those who don't play video games that often."
Revenue is now forecast at 1.02 trillion yen for the period, up from 960 billion yen.
Operating profit in the December quarter came in at 116.5 billion yen, based on figures derived from reported nine-month results. Revenue was 483 billion yen in the quarter, compared with the prediction for 452 billion yen.
Nintendo sold 7.2 million Switch consoles during the holiday quarter, bringing its lifetime total to 14.9 million. Kimishima is aiming for more than 20 million units next fiscal year, he said at a news conference Wednesday.
The company sold 25.1 million Switch software titles during the quarter. Super Mario Odyssey, which went on sale in October, topped all games with 9.1 million units sold during the period. Nintendo lifted its full-year Switch software sales estimate to 53 million titles, up from 50 million it set in October. Kimishima said more new titles were on the way.
Revenue from Nintendo's smartphone games was 11.2 billion yen in the quarter, up from 8.8 billion yen in the previous period. Some of the gain can be attributed to Animal Crossing: Pocket Camp app, which became a top-download in most countries including Japan and the U.S. after its launch in November.
The portable 3DS business shrank, as Pokemon's last titles for the handheld console went on sale. Ultra Moon and Ultra Sun, which went on sale in November, contributed to the 17.4 million 3DS software titles sold during the holiday quarter, down from 27.6 million a year ago. Nintendo also managed to sell 3 million 3DS hardware units during the period, down from 3.7 million units a year ago.
Earlier this month, Nintendo announced Nintendo Labo, new cardboard accessories that users can pop out and fold into everything from motorbike handles to fishing rods and a miniature piano.