2. Retail Package - Installation
Users can buy as we saw earlier from 40mm up to 200mm fan grills according to their needs. The Noctua NA-FG1-12/14 Sx2 package includes two fan grills carefully packaged in a carton black box.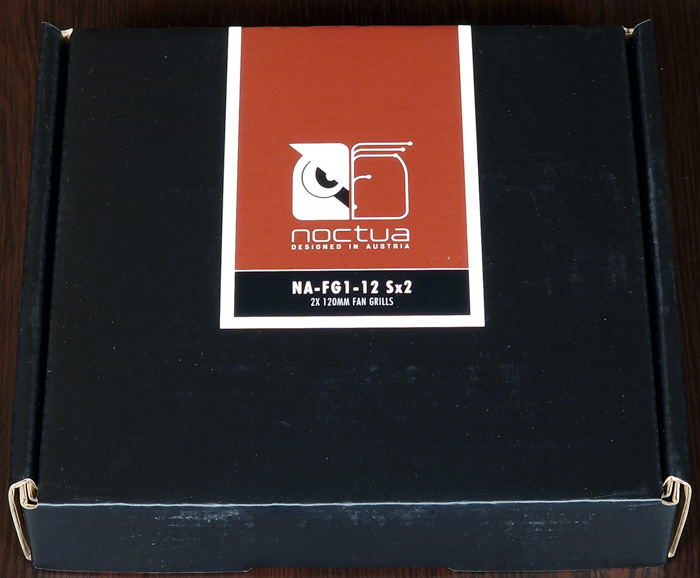 The same design has been used also with the NA-FG1-14 Sx2 fan grills.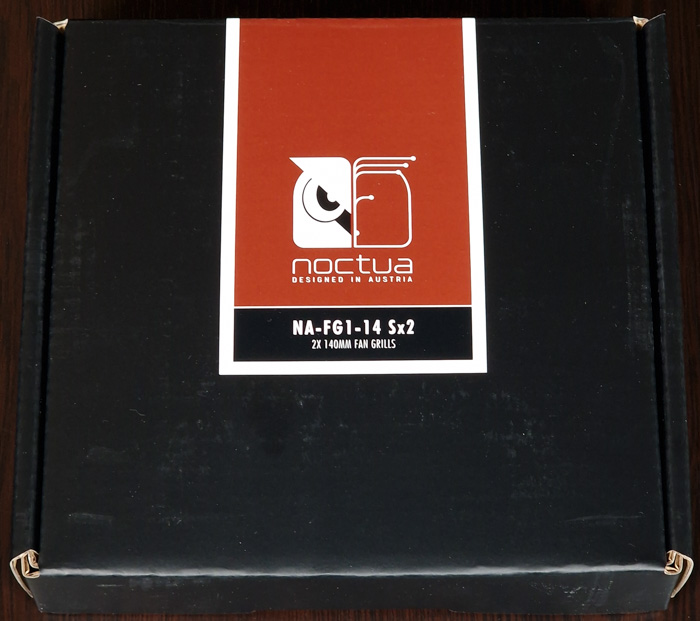 Opening the package you will find two carton sleeves including the fan grills and a plastic small bag with all needed mounting screws.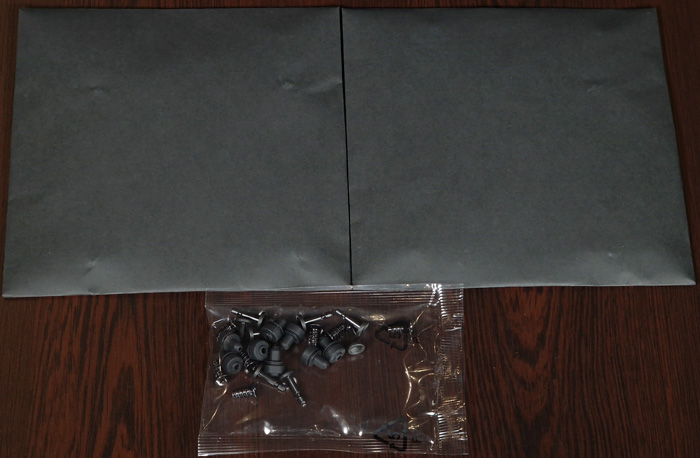 In the case of the Sx5 package (5 fan grills), this is what you will get.
The product itself is quiet simple, as you may expect from a fan grill and there is a high-quality matte black finish and the Noctua logo at the center.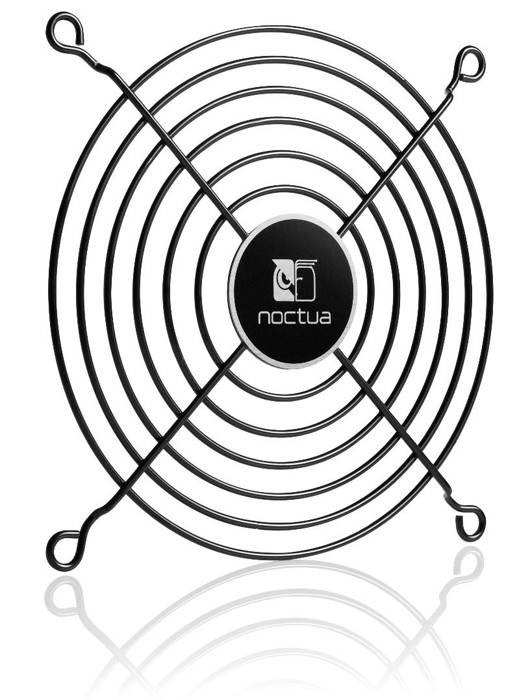 There are many screws included and mounting aids
At the back of the package, there are mounting instructions for your easiness, there isn't any printed manual that isn't needed after all.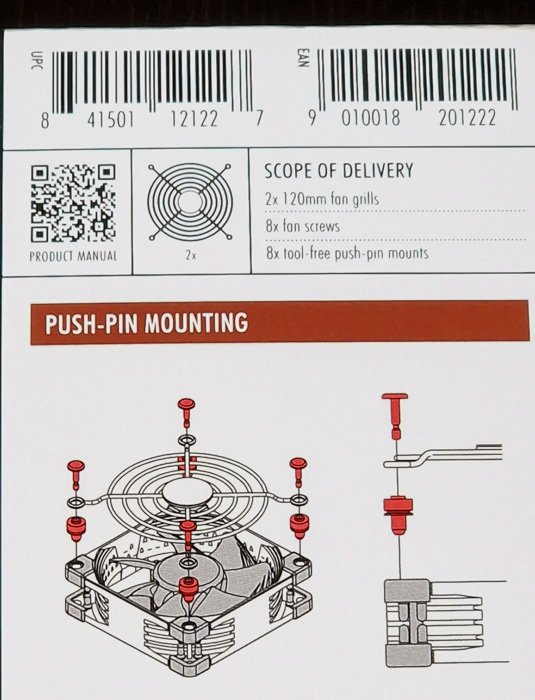 Installation
All square frame Noctua 12cm fans can be used with most third-party fans with standard 105x105mm hole patterns and 4.3mm hole diameter. Noctua has already released an online video showing how to use the product. The retail box at the back also gives you an idea of how to place the fan grill and then mount the fan at the case. For easy installation, push the rubber plugs into the fan's mounting holes, put them on the grill, and fix it by pushing in the plastic pins. No screwdriver or other tools are required.
The supplied push-pins make it possible to install the grills 5mm offset from the fan. This extra spacing helps to further improve acoustics and airflow by reducing influx turbulence. In practice, this means that fans can run noticeably quieter and more efficiently when the grills are fixed using push-pins instead of screws.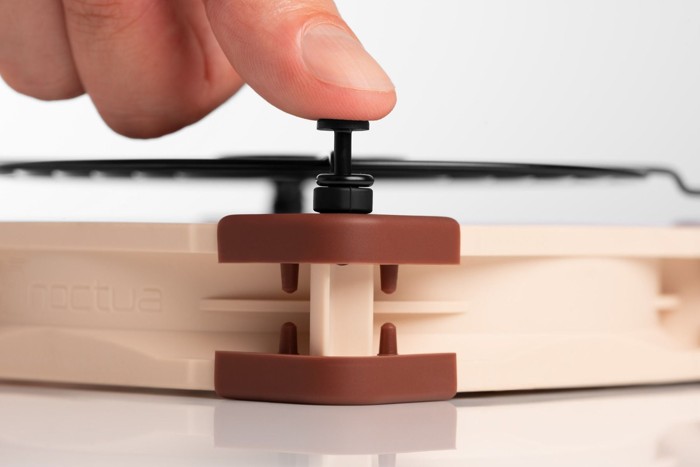 In case there isn't enough space for the 5mm offset, the push-pins can be shortened using a cutter knife or scissors.
In addition to the tool-free push-pin mounts, Noctua NA-FG1 grills also include regular fan screws. The screws have a high-quality black coating that complements the matte black finish of the grills and can either be used for applications that require an extra-strong attachment, or for installing the fans themselves.