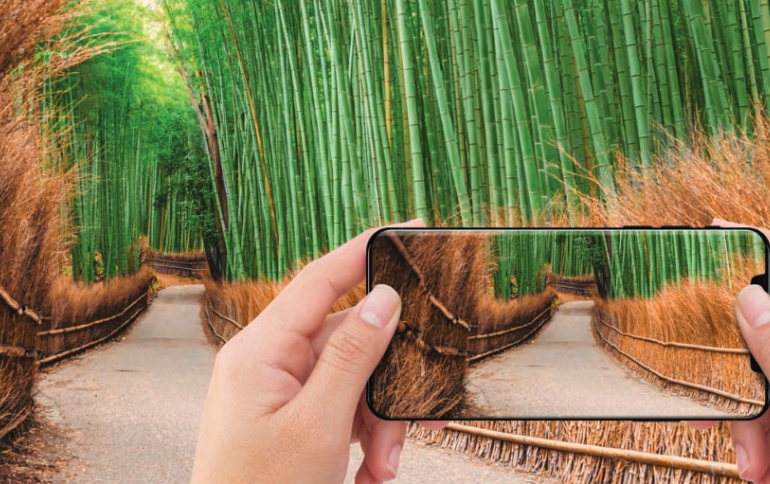 OmniVision Announces Its First 64 Megapixel, 0.8 Micron Image Sensor For Smartphones
The market for High Pixel image sensors is intensifying as component vendors are starting to offer image sensors with high-resolution capture capabilities in order to meet the growing demand for smartphone OEM's.
Following the recent introduction of Samsung's 108MP and Sony's 64MP image sensors, OmniVision Technologies announced its first 64MP, OV64C image sensor for the smartphone industry. The company joins the likes of Sony and Samsung who are offering 64MP image sensors to its customers.
The OV64C OmniVision's first 64 megapixel (MP) image sensor featuring a 0.8 micron pixel size to enable high resolution smartphone cameras in a 1/1.7" optical format. Built on OmniVision's PureCel Plus stacked die technology, this sensor promises to provide leading edge still image capture and 4K video performance with electronic image stabilization (EIS) for high end smartphones. The OV64C also offers features such as 4-cell remosaic for full resolution Bayer output as well as digital crop zoom, and a CPHY interface for greater throughput using fewer pins.
The OV64C integrates an on-chip 4-cell color filter array and hardware re-mosaic, which provides 64MP Bayer output in real time. In low light conditions, this sensor can use near-pixel binning to output a 16MP image with 4X the sensitivity, offering 1.6 micron equivalent performance for previews and still captures. The OV64C is also enabling 2X digital crop zoom with 16MP resolution and fast mode switch.
The sensor features type-2, 2x2 microlens phase detection autofocus (ML-PDAF) to boost autofocus accuracy, especially in low light. Output formats include 64MP at 15 frames per second (fps), 8K video at 30 fps, 16MP captures with 4-cell binning at 30 fps, 4K video at 60 fps and 4K video with EIS at 30 fps. Additionally, the OV64C supports 3-exposure, staggered HDR timing for up to 16MP video modes.
Key Features
The OV64C is a 64MP High Pixel image sensor that has an optical format of 1/1.7" and a pixel size of 0.8µm built on PureCel®Plus stacked die technology. This a premium image sensor designed for high-end smartphones.
The sensor is designed on a 4 cell color filter array to provide a 64MP high resolution Bayer output image through a re-mosaicing algorithm. The sensor is also capable of performing well in low-light conditions by using a 4-to-1 pixel binning mechanism to enhance the total pixel size to 1.6µm and output a 16MP high-resolution binned image.
OmniVision's PureCel®Plus technology in this sensor also helps in capturing in low-light by improving the light sensitivity of each pixel and reducing crosstalk.
The sensor enables shooting videos in 64MP resolution at 15fps and also claims to support 8K video at 30fps.
The sensor supports 2x digital zoom, microlens phase detection autofocus (ML PDAF), 3-exposures and HDR.
Samples of the OV64C image sensor are available now.
With the introduction of OV64C, OmniVision Technologies product offerings include 64MP, 48MP (OV48B, OV48C) and 32MP (OV32A) image sensors in the High Pixel sensor segment. The vendor has become aggressive after being acquired by Will Semiconductor Co. Ltd. in 2019.
OmniVision Technologies has positioned this as a high-end image sensor with a premium ASP but could still see the application in mid-range devices launching in H2 2019. It will be interesting to see the smartphone models that would be using this sensor.