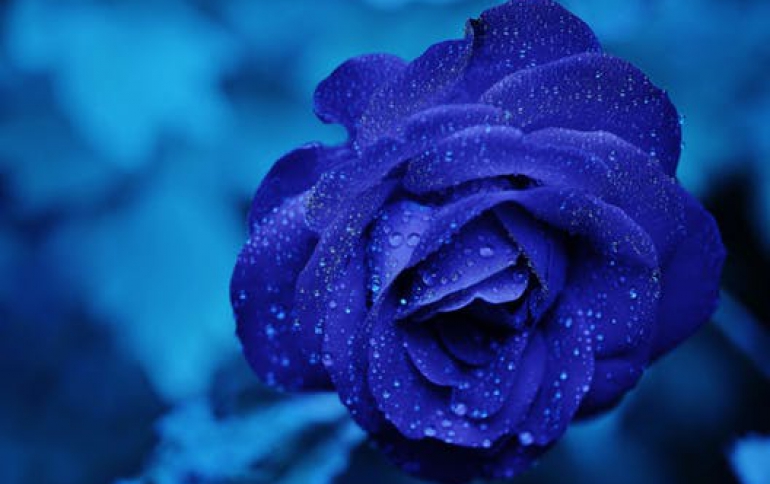 Panasonic Launches SD Memory Card Based 3-CCD Digital Video Cameras
The Panasonic 3-CCD digital video cameras SDR-S100 and SDR-S300 are able to record MPEG2 pictures onto SD Memory Cards. The SD Memory Card based S100 and S300 offer the mobility and convenience of a tape-less video camera, while they also feature three CCDs (charge-coupled devices), the MEGA O.I.S. (optical image stabilizer) and MPEG2 Engine to deliver high picture quality.
The two models are the first products to utilize Panasonic's proprietary integrated platform for next-generation consumer electronic devices. "With this platform, the cameras simultaneously combine less power consumption, higher performance and compactness," said Mr. Naruo Yoshikawa, General Manager of Camcorder Category, Panasonic AVC Networks Company.
By adopting the postage-stamp sized SD Memory Card, Panasonic has succeeded in making the digital video cameras more compact, lightweight and mobile. The card also increases connectivity with other AV products. The S100 measures 49.9 ? 96.7 ? 80.4 mm and weighs 242 g without the battery, making it the smallest and lightest 3-CCD video camera to date.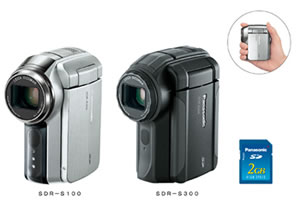 In addition, the SD Memory Card reduces warm-up time, allowing a start-up of amazing 1.5 seconds. The card also makes recording easy - the cameras automatically find blank memory areas to stop users accidentally recording over images.
The two models can record video and still images in the widescreen 16:9 aspect ratio. Even after shooting, they offer the convenience of high-speed data transfer without using a cable. For example, when the SD Memory Card is popped into a card slot on the DVD recorder, the video data can be transferred to the hard disk drive eight times faster than normal speeds. Once the video is saved on the DVD recorder, it can be enjoyed on a large-screen VIERA TV with family and friends. When used with the included USB2.0 high-speed cable, the pictures (LP mode) can be transferred 22 times faster to the PC for editing.
The 3-CCD system, commonly used in professional video cameras, is employed to capture each of the primary colors of light, red, green and blue, for color accuracy.
Panasonic's MEGA O.I.S. (optical image stabilizer) detects and suppresses handshakes, promising foolproof pictures. They feature the Leica Dicomar lens that captures clear and crisp images with detail and contrast.
The S100 and S300 feature a large 2.8-inch LCD. They are identical except that the S300 has a more rugged design with carbon reinforced polymer used for the grip and LCD exterior.
They come with a 2-gigabyte SD Memory Card which can hold about 100 minutes of MPEG2 video (LP mode) or 1,280 3.1-megapixel (2,048 ? 1,512) still pictures (fine mode).
The SDR-S100 will be available in Japan on October 15 and SDR-S300 on November 15. Pricing has not yet been announced.