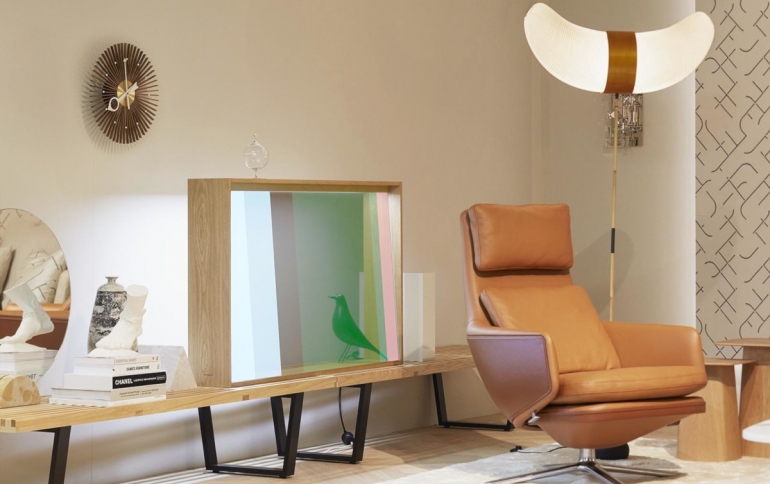 Panasonic Unveils Transparent OLED Concept at Salone del Mobile
Panasonic today unveiled a transparent OLED concept display at Salone del Mobile, the world's largest furniture and lifestyle exhibition.
The concept is being presented as part of the installation by Vitra, the Swiss furniture brand.
The transparent OLED display, which resembles a glass cabinet, is crafted from a wooden frame holding what appears to be a pane of glass. However, the moment the device is switched on, it transforms into an OLED display.
The transparent OLED is the result of a conceptual research project by Panasonic and Vitra. It converts from a passive object into a livelyelement, from something meant to be seen into something meant to be watched.
Designed by Scandinavian based designer Daniel Rybakken and Panasonic Design Kyoto, the OLED display consists of materials such as wood, metal and glass. The technological components are concealed within the wooden frame, which doubles as a stand for the device. A lightning element is also unobtrusively housed within the frame.
Panasonic said that it is actively evaluating feedback about the device and looking into market demands.
The Salone del Mobile is held from April 9 until April 14, 2019.