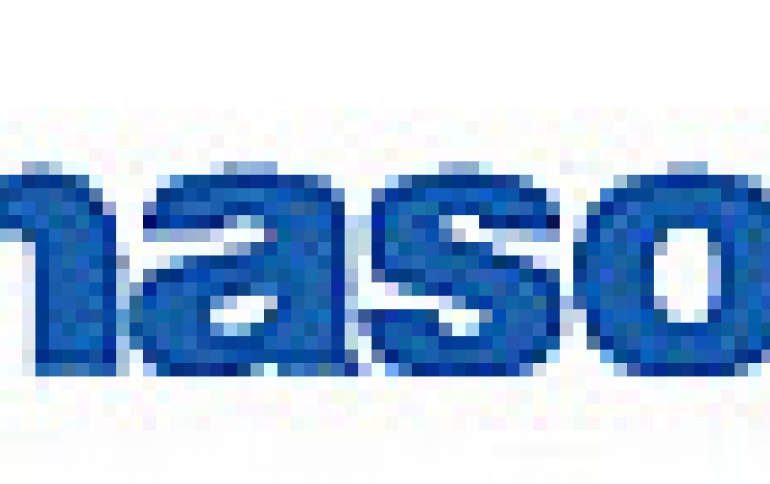 Panasonic's New 3CCD Camcorder Records on SD Memory Cards
Panasonic announced the world's first 3CCD SD camcorder. The lightweight SDR-S100 records MPEG2 video onto SD Memory Cards, and features a high-performance Leica Dicomar lens, 10X optical zoom and Optical Image Stabilization. The Panasonic SDR-S100 SD camcorder is slated for introduction in October, with a targeted manufacturer's suggested retail price of $1199.95.
"The SDR-S100 represents a totally new concept in video recording," said Rudy Vitti, national marketing manager for Panasonic. "It outpaces conventional camcorders both in size and ease of operation, while delivering a beautiful, high-quality MPEG2 video picture."
The SDR-S100 features high-performance image processing technology and a newly developed MPEG2 Engine designed to precisely detect and process fast movements, maximizing image quality.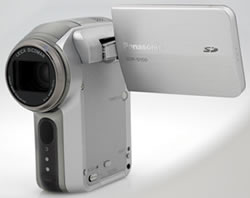 For widescreen presentations, the SDR-S100 records in the 16:9 aspect ratio, the same configuration as widescreen TVs. The vertical zoom ratio is minimized to boost vertical resolution. The SDR-S100 also features a wide, 2.8" LCD, making it easy to frame shots in the 16:9 format. Shots can also be framed for viewing on a conventional 4:3 TV as well.
Non-linear editing is fast, simple and requires no cable connection if you use a PC with an SD slot. If using the included USB 2.0 high speed cable, downloading data to the PC is also fast and convenient. Note that SD Memory Cards do not require a finalization process.
Of course, video shot with the SDR-S100 can be transferred to DVDs which can be enjoyed by friends and family over and over again.
The camcorder can also capture a 3.1-megapixel (2048 x 1512) still image and features MEGA O.I.S. for image stability.
The SDR-S100 includes a rechargeable battery pack and a 2GB SD Memory Card.