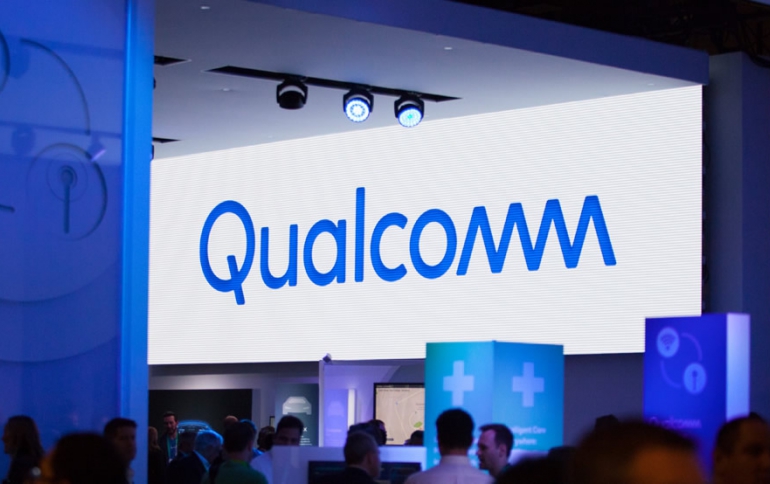 Qualcomm Establishes Retail Solutions Subsidiary
Qualcomm Technologies has signed a definitive agreement with a group of third-party investors to establish Qualcomm Retail Solutions, (QRS), as an independent, standalone company, responsible for Qualcomm's location awareness technology. The chipmaker said on Wednesday that all aspects of QRS, including the Gimbal technology platform, will be part of this transaction. The QRS entity will be renamed "Gimbal, Inc."

The third-party investors are funding the business via a new investment round that includes additional funding from QTI. The investor group comprises of a mix of venture capital, strategic and individual investors, including the i-Hatch LBS Fund, which includes strategic corporate investors such as Zebra Technologies Corporation and AEG. Qualcomm will remain a minority investor.

Qualcomm did not disclose financial details of the deal.

"Enabling proximal, contextually relevant experiences is an important element of our vision to bridge the digital and physical worlds across retailing, advertising, social networking and other use cases, and Gimbal, Inc. is well positioned to continue to drive industry leadership," said Derek Aberle, President of Qualcomm Incorporated. "Qualcomm often serves as a catalyst for creating businesses and technology that enable new and unique user experiences. We look forward to seeing the Gimbal platform continue to flourish and drive the vision we have created - now as an independent entity."

Gimbal is a context aware proximity platform that originated in Qualcomm's internal business incubation group before transitioning into QRS. Gimbal was created to help bring Qualcomm's vision of a 'digital sixth sense' to life. Gimbal includes support for geofencing and proximity beacons as well as a SDK for iOS and Android that enables brands, retailers and others to engage consumers with relevant, timely and personalized communications. The Bluetooth technology behind Gimbal meets standards for iBeacon technology used in Apple stores.

Qualcomm expects the transaction to close in May 2014.