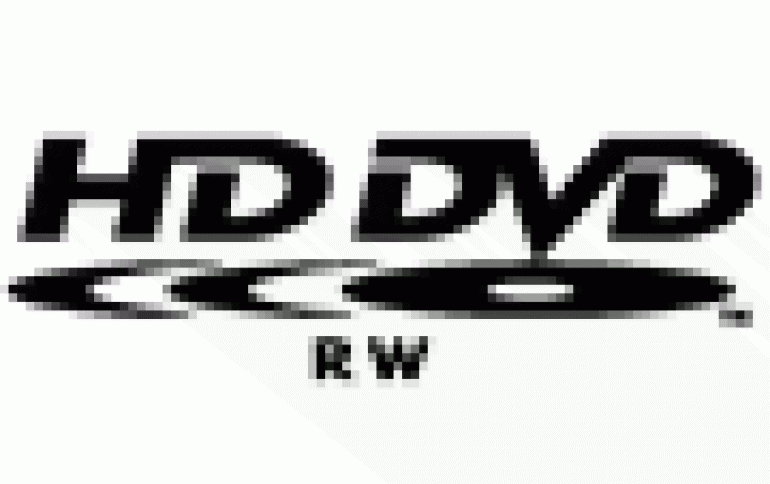 Ricoh Proposes Technology for Manufacturing of Dual-layer HD DVD-RW
Ricoh announced that it has developed a new technology for manufacturing dual-layer HD DVD-RW media. The technology is expected to be proposed to the DVD Forum for approval. The DVD Forum has approved the single-layer HD DVD-RW (rewritable HD DVD) specifications last year, followed by the approval of the HD DVD-Rewritable File System Specifications, Version 1.0 in August 2005. However, the specifications of a dual-layer HD DVD-RW disc had not been announced before Ricoh's proposal.

Ricoh's technology describes the procedure of manufacturing a dual-layer HD DVD-RW disk, by sticking together two separate Ca type HD DVD-RW layers. The company used the "Inverted stack method" as well as a new special film to protect against direct contact with the bonding material. Although this technology is different from the previous one used for DVD, it would allow for production of the halves in parallel, to be glued together at the very last part of the manufacturing process. According to Ricoh's announcement, the company maintained to achieve the appropriate reflectivity/transparency optical characteristics of the two different layers and the spacer between those layers.

Note that the announcement comes at a period where even standard dual-layer DVD-RW/+RW media has not yet been commercialized. In case of HD DVD media, optimization and manufacturing is even more challenging than in the case of red laser DVDs. It is more likely to see the first HD DVD-RW DL media late 2006, if not later.