Rocket Lab Launches Another Mission
Rocket Lab has launched its 11th Electron rocket, taking a satellite into orbit for the US government and performing another test of how it plans to reuse its rockets.
The company's Electron rocket on Thursday lifted off from Rocket Lab Launch Complex 1 on New Zealand's Māhia Peninsula. Onboard the mission, dubbed 'Birds of a Feather', was a satellite for the National Reconnaissance Office (NRO) called NROL-151.
Rocket Lab CEO Peter Beck confirmed shortly after launch that the satellite had been successfully deployed in orbit by the Electron rocket.
"The Kick Stage has deployed the [NRO's] payload, confirming mission success for Birds of a Feather!" he wrote on Twitter.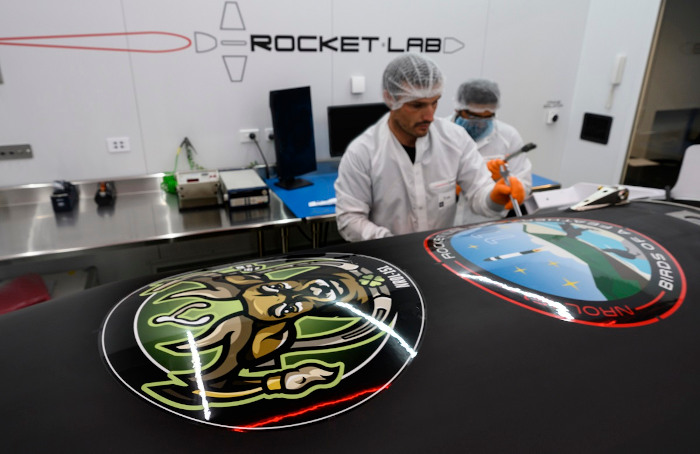 The NRO awarded the contract under the Rapid Acquisition of a Small Rocket (RASR) contract vehicle. RASR allows the NRO to explore new launch opportunities that can provide a streamlined, commercial approach for getting small satellites into space.
Rocket Lab's Senior Vice President – Global Launch Services, Lars Hoffman, said the Electron vehicle is uniquely placed to deliver the kind of frequent, rapidly-acquired launch opportunities required by the NRO and other government agencies to ensure resiliency in space.
Later this year, Rocket Lab plans to start reusing its two-stage rockets by catching them with a helicopter as they descend via parachute.
Rocket Lab said it had also performed a successful "guided re-entry of Electron's first stage," tracking the descent of the rocket all the way to the ocean, the second time this had been done after the company's last launch in December 2019.
"To guide the stage to a planned splashdown, Electron's first stage was equipped with on-board guidance and navigation hardware, including S-band telemetry and onboard flight computer systems. The stage was also equipped with a reaction control system to orient the booster 180-degrees for its descent and keep it dynamically stable for the re-entry," the company said.
Rocket Lab is planning to begin launches from a second launch site in Wallops, Virginia later this year, while they are also developing a third launch site in New Zealand, alongside their reusability plans.