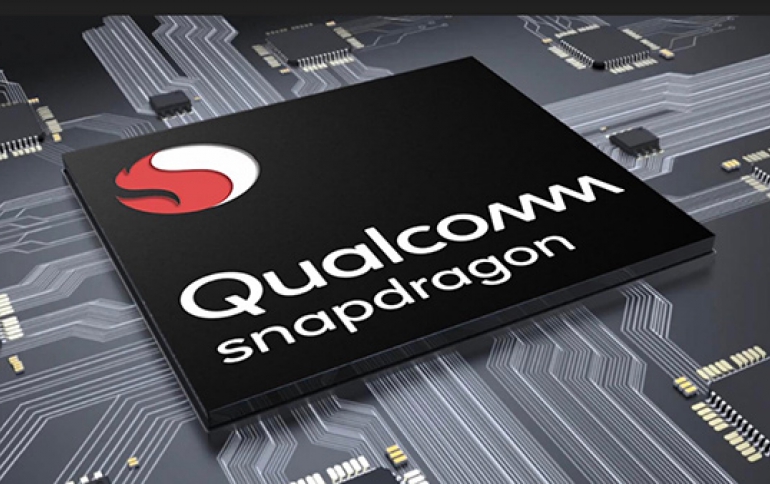 Samsung Said To Optimize Qualcomm's Snapdragon 820 Chips
Qualcomm's next-generation Snapdragon 820 mobile processor is manufactured using Samsung's 14LPP FinFET process, and the South Korean company is said to trying to make sure that heat problems won't be an issue. Business Korea reports that Samsung Electronics will modify the microprocessor control program and work on the patch within this month in order to address the heat problems of Qualcomm's Snapdragon 820 chip.
The Snapdragon 820 has a custom CPU core design called "Kryo". The quad-core Kryo CPU in Snapdragon 820 will reach up to 2.2 GHz. As a result of the new architecture and new process node, Qualcomm is claiming up to a 2x increase in performance and up to a 2x increase in power efficiency compared to Snapdragon 810. Qualcomm has promised an up to 40 percent faster graphic performance.
Samsung planned to use Qualcomm's Snapdragon 810 chip in the Galaxy S6, which was released earlier this year, but finally canceled the plan due to overheating problems. Instead, the company used its own Exynos 7420 application processor. At that time, Qualcomm produced the product through Taiwan Semiconductor Manufacturing's 20-nanometer process.
Stabilizing the peformance of the new Snapdragon 820 chip would mean higher the sales of both the upcoming Galaxy S7 smartphone and Samsung's semiconductor business division. The Snapdragon 820 will be also used in other smartphones of LG Electronics, Xiaomi, and HTC from the first quarter of next year.
Samsung is expected to use the Snapdragon 820 processor in some of the Galaxy S7 smartphones that are set for release next year. The company will also use its own Exynos M1 SoC for the new smartphones.
For Qualcomm, the success of the Snapdragon 820 will affect the fate of the company. After the failure of the Snapdragon 810, Qualcomm has seen poor performance, and decided to lay off 15 percent of its workforce in July.