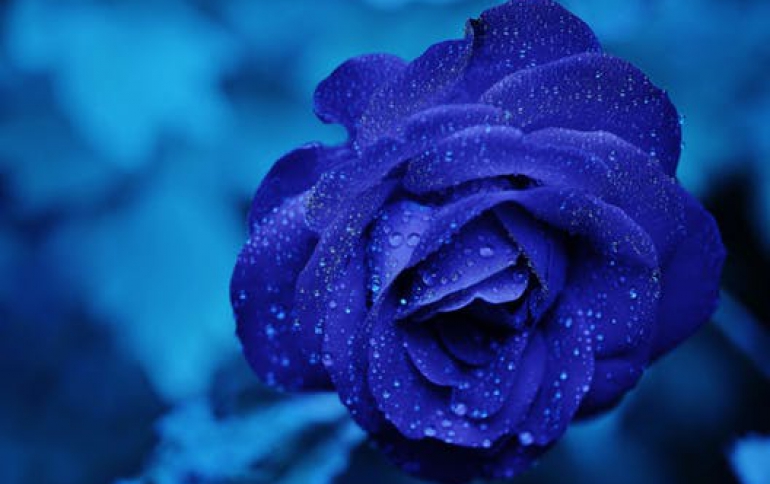 SanDisk CompactFlash Memory Card Survives Blast That Destroys Camera and Records Moment of Impact
Photographer Was Nearly Too Close in Attempting to Photograph the Dynamiting of a 76-Year-Old Span on the Mississippi River.
When a demolition crew set off an explosion to bring down an old highway bridge on the Mississippi River, newspaper photographer Don Frazier was so close that his hair stood on end. His digital camera, positioned on a tripod at an even closer point to remotely capture the event, fared much worse. It was blown to bits.
But to Frazier's amazement, there on the ground, inches from the shattered remnants of his new pro-level camera, was his SanDisk(R) 256MB CompactFlash(R) card, which he had owned since 1999. Surprisingly, except for a few nicks, it was unscathed, even though it had been blasted from the camera chamber. And when he inserted the card into a PC reader, up popped an image that has astonished everyone who's seen it. (See attached image file.)
That frame on the SanDisk card recorded the last millisecond of the camera's existence. It shows debris from the bridge explosion hurtling toward the lens, a result of the dynamite on the concrete piers underneath the steel-supported roadbed creating a powerful back-blast. "It was just like a shot from a rifle barrel," said Frazier.
But that wasn't the only thing that amazed the 50-year-old lensman, who is a staff photographer for the Southeast Missourian newspaper. When he checked two other tripod-mounted digital cameras that were positioned next to his own, he found another remarkable image. It was a shot of his camera being ripped apart in midair.
Of the two adjacent cameras, both of which he had borrowed from a friend, one had its lens broken; the other suffered minor damage. At the time of the explosion, Frazier's friend was above the bridge, taking aerial pictures from a helicopter, where he managed to get shots of a 300-foot length of the bridge collapsing in a cloud of dust and smoke.
Built in 1928, the bridge crosses the Mississippi River at Cape Girardeau, connecting Missouri and Illinois. With a new structure opening a few months ago next to the old span, the Missouri Department of Transportation earlier this month launched the first of four demolitions -- the second is this Thursday, Aug. 26 -- to raze the bridge. Crews rigged a section on the Illinois side with 600 pounds of dynamite, according to news accounts, intending to cause an implosion that would drop, rather than shatter, the bridge.
Scouting for a place to shoot the blast, Frazier said he found a spot just 240 feet away from the first concrete pier, where he set up the three cameras, each with different lenses, on tripods. He planned to position himself at a safety zone 800 feet from the blast area and use a digital transceiver to trigger the camera shutters. But he discovered that the remotes wouldn't work beyond 600 feet, so he got permission from the highway department to move closer. He hid behind heavy construction equipment.
"I had no idea that there would be such an impact on the cameras, or I wouldn't have put them there," he said. Frazier figures that the blast ruined about $15,000 worth of equipment. But he's philosophical about the loss. "The fact that my SanDisk card survived all of this is just amazing. And that it captured a wild shot of flying bridge debris before my camera died is certainly a testament to its durability," he said.
The CompactFlash card that Frazier used was from SanDisk's older, standard flash card line. The company now manufacturers two brands of pro-level, high-performance flash memory cards, the SanDisk Ultra(R) II and the SanDisk Extreme(TM). In punishing and demanding environments, the Extreme's rugged construction is designed to withstand severe handling and extremes of heat and cold.
"We've heard some amazing stories about our cards surviving plane crashes and have received monthly 'your card survived my laundry machine' e-mails, but we've never seen anything like this," said Tanya Chuang, SanDisk product marketing manager for the Ultra II and Extreme lines. "If he had been using standard analog film, it most probably would have been shredded. But with a SanDisk flash memory card, we are fortunate enough to have an extraordinary digital image that shows the last moment of his camera."
SanDisk, the world's largest supplier of flash memory data storage card products, designs, manufactures and markets industry-standard, solid-state data, digital imaging and audio storage products using its patented, high density flash memory and controller technology. SanDisk is based in Sunnyvale, CA.
From BusinessWire