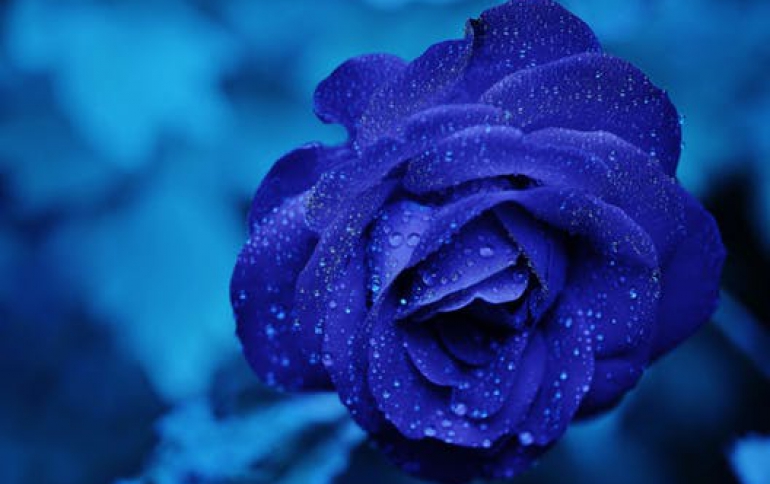 Seagate Brings Digital Content To The Living Room With Seagate FreeAgent Theater HD Media Player
Seagate today unveiled the new The Seagate FreeAgent Theater media player is a new accessory designed to work with the company's FreeAgent Go portable hard drive, enabling people to enjoy stored digital media on their TV screens rather than their computer monitors. Just tuck the media player next to your TV, pop in your FreeAgent Go hard drive, point, click, and enjoy as your personal memories and favorite movies come to life before your eyes in HD quality video with surround sound. The announcement was made at the 2009 International Consumer Electronics Show, taking place in Las Vegas, Nevada.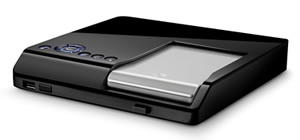 >Available in March, the Seagate FreeAgent Theater HD media player can be purchased as a stand-alone unit for use with any USB storage device, or a complete solution with a FreeAgent Go portable drive included, starting at $129.99.
Basic features:
- Experience high-definition movie viewing with DVD-like playback control and surround sound.
- Pair slideshows of high-resolution photo libraries with music collections and customize with specialized transition effects.
- Easily synch and organize digital media from multiple computers using the FreeAgent Go drive.
- Instantly access entire libraries of digital media by simply popping a - FreeAgent Go drive into the media player or connecting another external storage device using the external USB port.
- On-screen navigation is a snap with the handy remote with an interface and familiar button layout.
The included FreeAgent Theater software is a media-specific synchronization application for the automatic transfer and organization of all the photos, music, videos and movies stored on your computer. And since the FreeAgent Go drives are now available in a rainbow of colors, it will be easy to catalog and organize digital libraries according to the color of the drive?storing favorite movies on one drive, family photos on a second and music on yet another.
The FreeAgent Theater media player supports MPEG-1, MPEG-2 and MPEG-4 formats, and DIVX files with video resolutions for NTSC, PAL and HD up to 1080i and even provides support for subtitles. The audio formats supported include 5.1 channel surround sound, where available, and also plays the popular digital audio formats including: MP3, WMA, WAV and OGG. To download and transfer content to the Seagate FreeAgent Go, a Windows XP or Vista operated PC is required, with 256MB RAM and an available USB port. FreeAgent Theater connects to any TV with either composite, S-video or component video and audio inputs and an AC outlet.
The Seagate FreeAgent Theater media player solution will be available in March at select retail outlets in the US and EMEA, as well as through Seagate.com. The FreeAgent Theater solution is available in three different configurations. It can be purchased as either a standalone media player with the remote control at a manufacturer?s suggested retail price (MSRP) of $129.99, or with the choice of either a 250GB (MSRP of $229.99) or 500GB (MSRP of $299.99) capacity FreeAgent Go Drive.