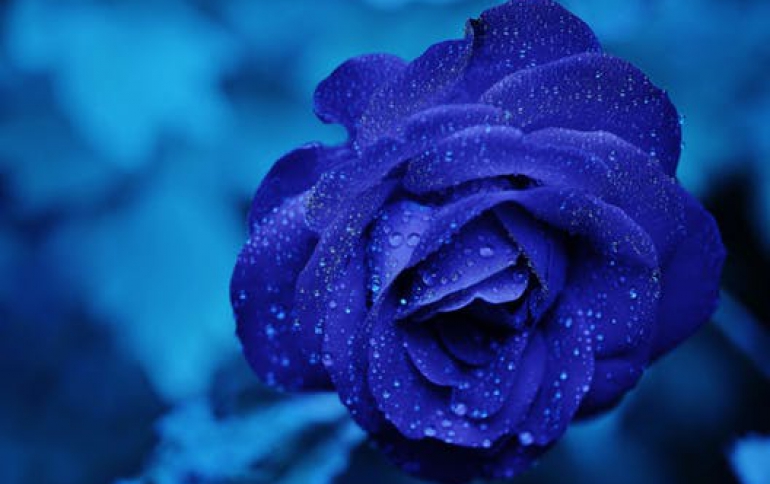 Seagate, Intel and Silicon Image Unveil New Serial ATA II Capabilities
Seagate, Intel and Silicon Image today at the Intel Developer Forum demonstrated new Serial ATA II interface capabilities that are defined by the upcoming Serial ATA II specification. Among other advances, the working system showcased today implements Native Command Queuing -- a key new capability defined in the Serial ATA II specification that will enable new intelligence in entry-level servers, networked storage devices and high-end PCs. Today's demonstration shows an integrated Serial ATA solution including a hard drive, host controller, and system software -- all required to perform command queuing -- and is the first example of new features expected to be outlined in the Serial ATA II specification scheduled to be released next quarter. The demonstration represents an important step toward enabling a future of data-intensive and rich content delivered via PCs, Consumer Electronics devices, home network hubs and ubiquitous small servers.

While the Serial ATA 1.0 specification already ensures performance headroom for years to come, the Serial ATA II specification enhances Serial ATA with features that add data-handling intelligence to provide additional value for entry-level server, networked storage and high-end PC markets. These features are expected to further increase the momentum of Serial ATA in these targeted applications and to help accelerate the industry transition from Parallel ATA to Serial ATA.

Native Command Queuing is perhaps the most anticipated feature of the new specification. It enables a hard drive to take multiple requests for data from the processor and rearrange the order of those requests to maximize throughput. Serial ATA II hard drives will be able to queue and execute requests without any assistance from a system's CPU or motherboard chipset.

Today's demo highlights the benefits of the Serial ATA Native Command Queuing that has been prototyped by the three Companies involved. The system uses Silicon Image's SATALink(TM) SiI(TM) 3112A(TM) PCI to Serial ATA host controller, a custom prototype drive provided by Seagate and software developed by Intel. In a head-to-head comparison, the Seagate Serial ATA native queuing drive and an equivalent Parallel ATA drive are both exercised with a disc-intensive workload. The IOPS (I/Os per second) performed by each drive is displayed real-time on side-by-side "tachometers."

While today's demonstration focuses on Native Command Queuing, the companies are also moving forward to develop new Serial ATA II features including:

- Performance improvements such as out-of-order execution/delivery and data scatter/gathering
- Complete enclosure management including fan control, activity indicators, temperature control, new device notification
- Backplane interconnect solution to extend trace lengths beyond those allowed by Serial ATA 1.0 for use in racks of hot-swappable drives
- Efficient connectivity to a large number of drives

"Seagate's work to develop new technologies like Serial ATA gives our customers greater opportunities to create new products in the PC and entry- server markets, with new features and new levels of performance," said Darci Arnold, Seagate vice president, Global Marketing. "Our R&D leadership and our work with technology leaders like Intel and Silicon Image continues to enable advances for our customers."

Parviz Khodi, Silicon Image vice president of marketing, stated, "Our collaboration with Seagate and Intel made this important demonstration possible. Only integrated Serial ATA drive and host solutions have the features necessary to perform native command queuing, which is critical to Serial ATA II functionality. We designed the SiI 3112 host controller with enhanced capabilities beyond the requirements of the Serial ATA 1.0 specification, enabling the implementation and demonstration of next- generation Serial ATA II command queuing capability today. As the first and only production-ready, fully integrated Serial ATA host controller, our SATALink SiI 3112 is a key enabler in the industry's transition to Serial ATA and a testament to our leadership in implementing Serial ATA technology."

Serial ATA is an evolutionary replacement of the Parallel ATA physical storage interface in the desktop as well as the cost-sensitive server and network storage market segments. It uses thinner, more flexible cables and lower pin counts, allowing computer makers to design systems with cables that are simpler to route and install, improving thermal designs and facilitating smaller form factor systems. It enables easier, more flexible motherboard routing and the use of smaller connectors than is possible with the existing Parallel ATA technology. The technology, enhanced by the benefits of the Serial ATA II spec, is expected to provide a storage interface that meets the needs of computers for the foreseeable future.

Beginning next quarter, Serial ATA will be deployed in numerous products to connect such internal storage devices as hard disks, DVDs and CD-R/Ws to the motherboard in desktop and mobile PCs, cost-sensitive servers and networked storage. Serial ATA II products may become available as early as next year, and will be fully compatible with Serial ATA 1.0 products and maintain software compatibility with today's operating systems.