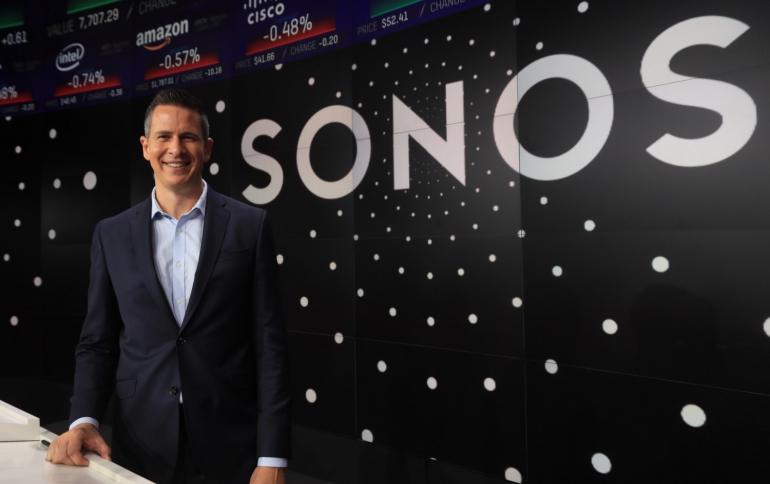 Sonos Plans Wireless Headphones: report
Speaker maker Sonos is reporetdly planning to expand beyond the home with high-end headphones.
According to Bloomberg's sources, a Sonos wireless, over-the-ear headphones are in the early development stages and could be launched by next year. High-end pairs often cost $300 or more, and Sonos is expected to target a similar price range, according to the report.
Sonos will be competing in a growing but crowded headphone market that includes Bose, Sennheiser, Beats, and Skullcandy. Apple is also said to release its own over-ear headphones for as early as the second half of this year.
Sonos is focusing on audio quality and the ability to work with multiple music services and digital assistants, like its latest internet-connected speakers. The company has partnered with most of the leading technology companies, including Apple, Google and Amazon.com.