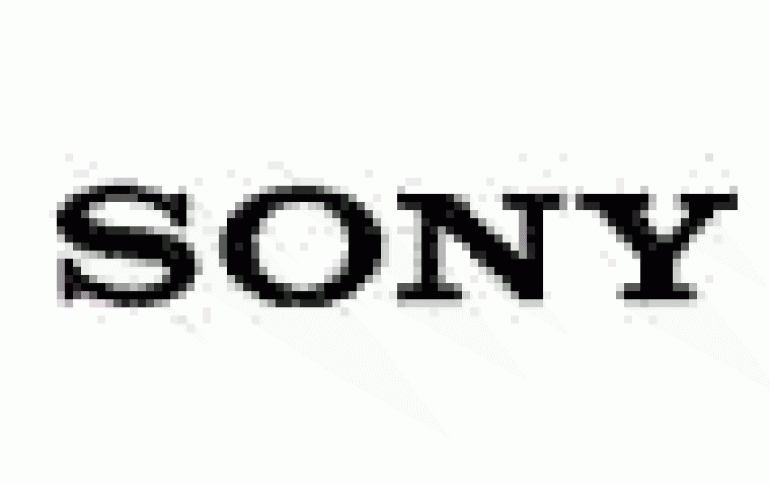 SONY EXPANDS MICRO VAULT LINE WITH HIGH-CAPACITY HARD DISK MEDIA AND FILE SYNCHRONIZATION
New Micro Vault PRO Offers 2 GB of Ultra-Portable Memory and "Auto Sync" Software for Easy Transfer of Work
Addressing the needs of today's expanding mobile workforce, Sony Electronics is introducing the Micro Vault PRO, a new USB-enabled device that provides 2 GB storage capacity (about 1.85 in user capacity) and "Auto Sync" file synchronization software - all in an ultra-portable form factor about the length and width of a business card.
The Micro Vault PRO utilizes a 1-inch hard disk drive in a striking, brushed-silver design, which measures 2 x 2.75 inches, is only ½ inch thick, and features a swivel USB connector that swings out to plug into a PC's USB port and then folds back to be "hidden" inside the device.
With its high-speed USB 2.0 digital interface, the device quickly transfers data without the need for cables or driver software. The unique Auto Sync software automatically synchronizes files and data changes on both the PC and the Micro Vault PRO device, allowing for a seamless transition of personal data from one location to another.
"As working outside the office at least part of the time is becoming more common, we're seeing the use of USB storage continue to rise," said Michael Lucas, director of consumer and convergent media for Sony Electronics' Media and Applications Solutions Division. "Micro Vault PRO provides the mobile worker the higher capacity needed for even the most media-rich data, and the synchronization software offers the convenience of never having to remember to transfer your work to the device and back to your PC."
With Micro Vault PRO's Auto Sync software, the user can designate folders to which projects in progress can be saved. All files and e-mails in these folders are automatically saved and synchronized so all changes will automatically register on both the PC files and on the Micro Vault PRO. The device's version control function automatically saves up to ten generations of file changes.
The Micro Vault PRO's 2 GB capacity is large enough to hold large PowerPoint presentations, PDF files and digital photos. It is easily compatible with Windows Me, 2000 Pro, XP Pro and XP Home operating systems. The device will be available later this month for a suggested retail price of $249.99.