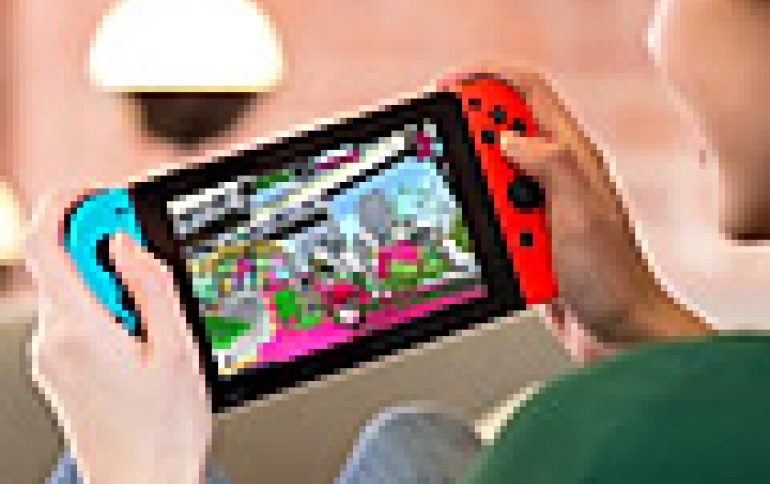 Strong Switch Sales Boost Nintendo's Profit
Nintendo said on Thursday it expects operating profit to rise 26.7 percent in the year through March, as its Switch games console maintains sales momentum in its second year.
The company estimated profit to reach 225 billion yen ($2.06 billion) from 177.56 billion yen a year prior.
Kyoto-based Nintendo is aiming to sell 20 million Switch consoles in the financial year started April, in line with previous forecast made in January.
Sales of the hybrid home-portable console reached 15 million units in the year ended March, bringing the cumulative total to 17.8 units since its global release in March least year.
On the software end, Super Mario Odyssey has been a major hit with audiences worldwide, and sold 10.41 million units. This is in addition to 9.22 million units sold for Mario Kart 8 Deluxe, and 6.02 million units sold for Splatoon 2, bringing the total number of million-seller titles during this fiscal year to 12, including the titles of other software publishers. The combined software sales results for this fiscal year reached 63.51 million units.
Nintendo 3DS hardware sales remained solid in each region even after the launch of Nintendo Switch, with sales during this fiscal year reaching 6.40 million units.
New president
Nintendo also today announced that it will be getting a new president.
Shuntaro Furukawa, director at The Pokemon Company, will replace Tatsumi Kimishima subject to approval at a general shareholders meeting in June.
The move is an attempt to hand over the leadership to a younger generation, said spokesman Kenichiro Matsuura.
Kimishima will retire and become an adviser to the company. Furukawa, 46, a graduate of the prestigious Waseda University, joined Nintendo in 1994 and has helped oversee global marketing.