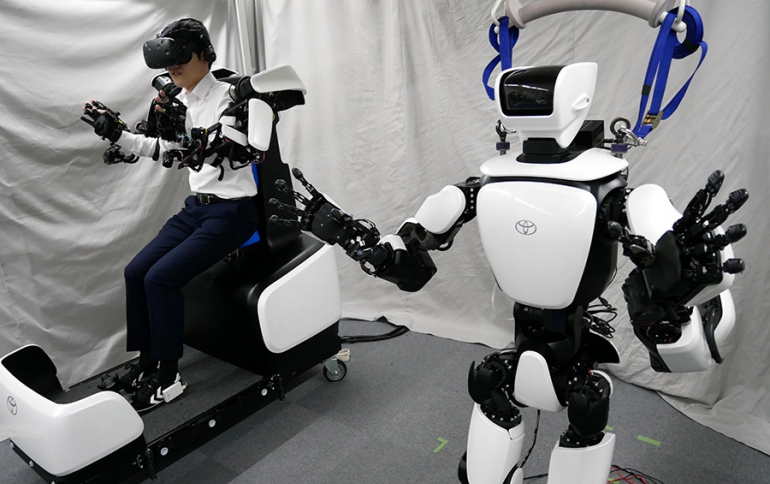 Toyota Showcases Improved T-HR3 Humanoid Robot
Toyota's improved T-HR3 humanoid robot was demonstrated at the 2019 International Robotic Exhibition in Tokyo, and it is now able to execute more difficult tasks than before, including walking in a more natural manner.
First launched by Toyota in 2017, the humanoid robot capable of flexible movements that mirror the actions of its remote human operator, and of sharing the force exerted by and on the robot with the operator using force feedback.
The improved version of the robot has faster and smoother finger movements because the controlling device is lighter and easier to use.
The biggest update was to add a new "Master Hand" controller that has allowed the development team to improve how the Master Maneuvering System executes more delicate tasks, down to the finger level. In addition, Toyota has been able to save weight in the arms and legs of the Master Maneuvering System to make it easier to control the robot.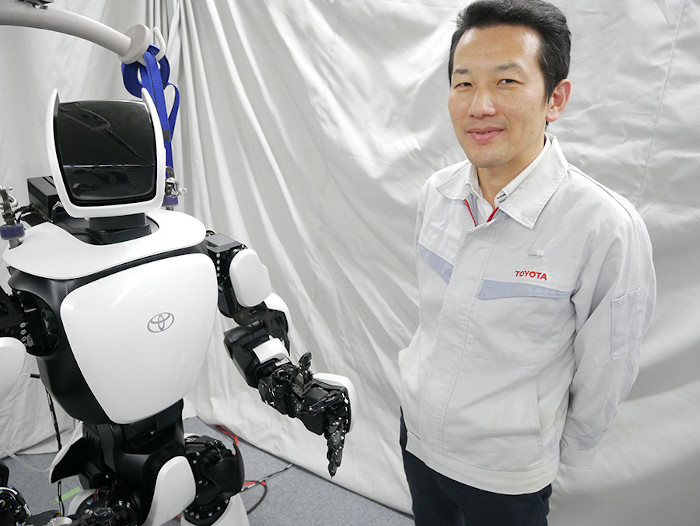 In other words, Toyota has made the movement of the robot's fingers more precise, and Master Maneuvering System is now easier to control.
Such a robot could, in the future, be used to perform surgery in a distant place where a doctor cannot travel.
During the demonstration in Tokyo, a person wearing a headset and wiring made the robot move in exactly the same way he was moving, waving or making dance-like movements.
Toyota engineer Tomohisa Moridaira said human-shaped robots can be controlled intuitively because all the person operating it has to do is move naturally.
The challenge still lies in securing reliable and speedy telecommunications connections so that signals are accurately relayed from the human to the robot, said Moridaira.