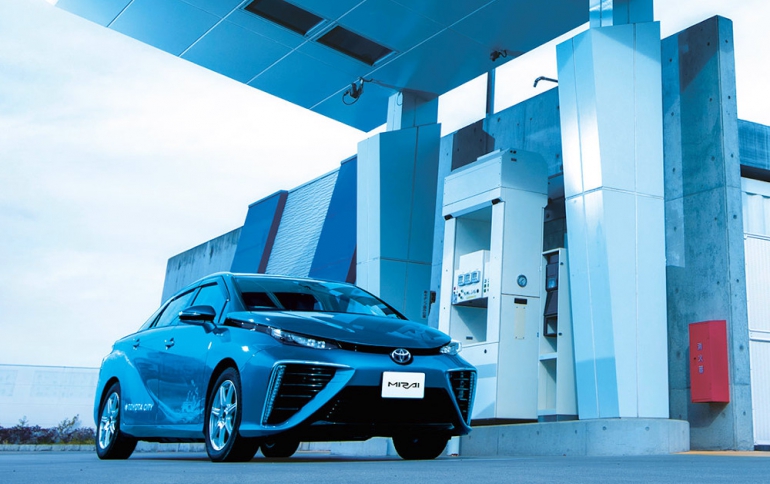 Toyota and Panasonic to Establish Joint Venture Specializing in Automotive Prismatic Batteries
Toyota Motor Corp. and Panasonic Corp. announced today that they have decided to establish Prime Planet Energy & Solutions, Inc., a joint venture specializing in automotive prismatic and solid-state batteries.
This decision comes just over a year since the two companies announced on January 22, 2019 that they had concluded a business integration contract and a joint-venture contract toward the establishment of a new company.
Batteries―as solutions for providing energy for automobiles and various other forms of mobility, and as solutions for various kinds of environmental issues―are expected to fulfill a central role in society going forward.
"The joint venture will develop batteries that are safe and feature excellent quality and performance (in terms of capacity, output, durability, etc.), enabling use with peace of mind by all customers," the two companies said. Furthermore, the joint venture will supply batteries not only to Toyota but also to other customers.
The new company, called Prime Planet Energy and Solutions, will develop prismatic - or square-shaped - batteries that will be available to any automaker, the two companies said in a statement on Monday.
The new company will begin operations on April 1 with more than 5,000 employees, with Toyota owning 51% and Panasonic holding the remainder, the pair said.
Panasonic has been the exclusive supplier of cylindrical batteries for U.S. EV maker Tesla Inc, but has been looking to expand its list of customers by stepping up development of the prismatic batteries more widely used in the industry. Tesla last month announced it would also source batteries from South Korea's LG Chem Ltd and China's CATL.