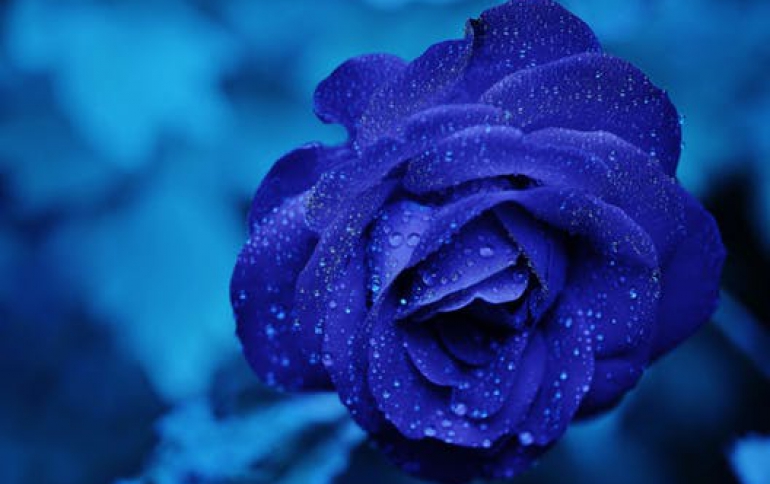 Updated BBC iPlayer Integrates Twitter and Facebook
BBC today launched a new version of its popular iPlayer Web video service with prominent links to rivals' sites. The new beta version BBC's on-demand website BBC iPlayer has with a fresh new look and functionality to make it simpler, more personal and connected.
Since its 2007 launch, the product has evolved to add radio, live TV channels, HD and functionality such as recommendations. It has been repurposed to work on a range of different devices and platforms - reaching mobile phones, games consoles and internet-connected TVs.
Today it re-launches with a raft of new features - including a simplified user-experience that will make content even easier to find, enhanced personalisation that allows audiences to create their own BBC iPlayer experience, and social functionality that will allow audiences to share and recommend content to friends on Facebook, Twitter and within BBC iPlayer.
The BBC has also announced a range of new non-exclusive partnerships which enable audiences to connect with each other around BBC programmes and make BBC content more discoverable.
Collaborations with social networking and micro-blogging websites, initially Facebook and Twitter, will enable audiences to recommend content to friends on their own networks. The BBC is working with others with a view to establishing further similar partnerships.
A partnership with Microsoft allows Windows Live Messenger users to log in to their messaging service through BBC iPlayer, enabling them to invite other contacts to watch programmes at the same time and chat live. This is an experimental feature, which will be available in beta later in the Summer; if it proves successful, the BBC plans to extend it to other instant messaging services.
Later in the summer, audiences will also be able to find links to programmes from ITV Player, 4oD, Clic, Demand Five and SeeSaw ? as a result of partnership deals with public service broadcasters ITV, Channel 4, S4C and Five, and communications infrastructure and media services company Arqiva.
These "metadata partnerships" mean that audiences looking for long-form programmes from other TV services will be directed to their websites: BBC iPlayer will link and drive traffic to them, without any sharing of technology or syndication of content.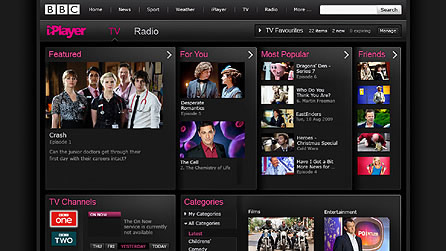 Key new features
- Sliding drawers: Featured, For you, Most popular, Friends
- TV Channels: TV listings page, showing what's on now
- Categories: browse by genre and sub-genre
Separate TV & Radio
- No longer grouped together, easier to browse
- Radio console
- Pop-up console runs while you browse
Channel-hop whilst watching live
- Quick links in viewing window, one-click to flip between channels
BBC iPlayer Desktop
- Download favourites in advance to save time
- Easier to watch favourite programmes offline
Improved viewing experience
- Fewer buttons
- Larger screen
- Higher quality videoPersonal
Favourites
- Tell BBC iPlayer what you like, and it will line programmes up in a convenient playlist
- New programmes, expiring programmes and unwatched programmes are flagged so it's easier to keep track
Improved recommendations based on what you watch and listen to
- Stored in local cookies, or via BBC iD
- Families can log in through separate IDs: individual experiences through the same machine
- Improved programme alerts delivered via email, so you don't miss a thing
Roam with BBC iD
- Log in to store preferences, so you pick up where you left off on another computer
Customisable EPG
- List your favourite channels and stationsConnected
Connect with Facebook
- Post content directly to your wall to recommend and share with friends
Sync with Twitter
- Auto-tweet to recommend and pass links to friends
Live chat with friends using Windows Live Messenger
- Log in to Windows Live Messenger through BBC iPlayer
- Forward links to others online: watch on-demand at the same time
- Comment live on programmes as they air