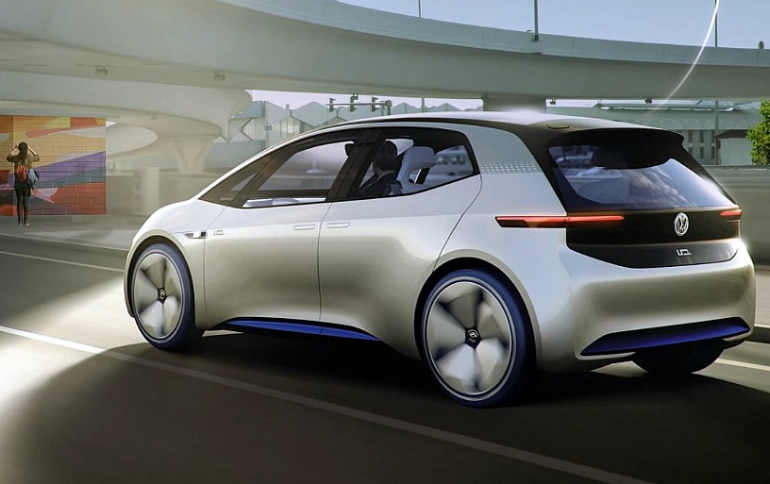 Volkswagen and Microsoft Partner to Give Drivers a Connected Ride
Volkswagen and Microsoft are partnering to develop the Volkswagen Automotive Cloud, a dedicated global cloud platform that will provide digital mobility services across the automaker's portfolio.
As Volkswagen began planning for its push into electric cars and autonomous technology, the company faced a major challenge - how to build a connected car that enabled drivers to seamlessly access digital services on the go.
A driver might, for example, be listening to music at home and want to continue listening as she gets in her car, then need to jump on a conference call, then check her online calendar.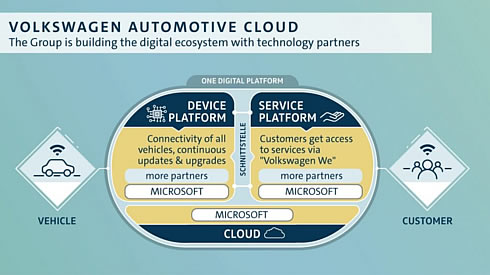 The Volkswagen Automotive cloud will be built from the ground up on top of Microsoft's Azure cloud and IoT Edge platform as its technology foundation. To start, the cloud will leverage Microsoft cloud services including Azure IoT, PowerBI and Skype to help create in-car consumer experiences, telematics and productivity solutions. By building its own dedicated automotive cloud, Volkswagen will be able to leverage consistent mobility services across its entire portfolio of brands.
Volkswagen will establish a new legal entity located in North America close to Microsoft's headquarters in Redmond, Washington, to build its new automotive cloud. Microsoft will provide hands-on support, including initial engineering consulting resources. The new entity will be governed by an executive council with business and technical leaders from both companies.