Lenovo Showcases Spaceship-shaped Titanium Enterprise Computer
Lenovo is hosting its annual Lenovo Tech World Conference 2018 at the Yanqi Lake International Convention and Exhibition Center in Beijing, and the Titanium Enterprise PC easily receives most attention.
The Titanium Enterprise is a powerful computer that looks like a spaceship from Star Trek, in a design exclusively authorized by Paramount CBS. The main switch is designed to be the power for the "warship" power thruster. The device also comes equipped with LED strips with support for 16M RGB for interactive LED lighting patterns.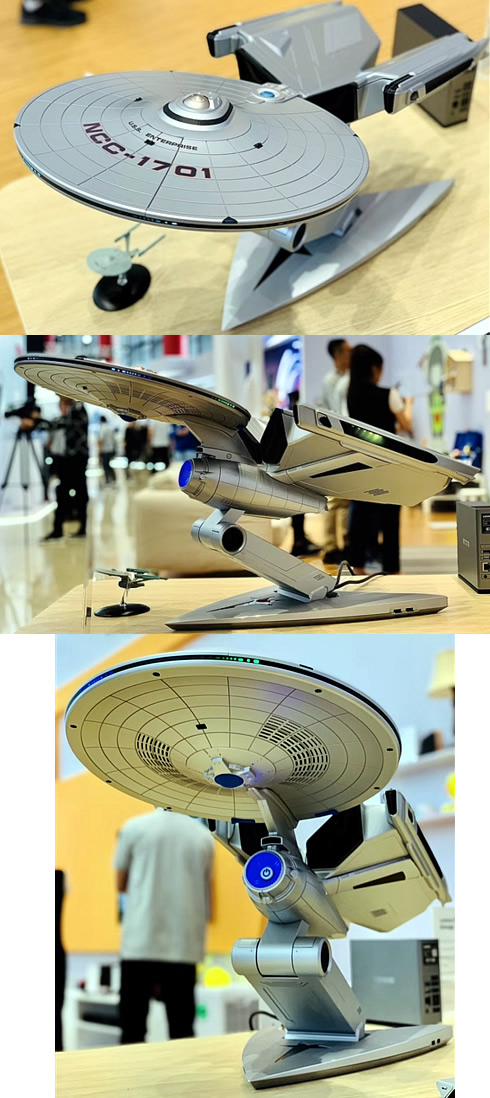 The PS is powered by the ninth-generation Intel Core processor and packs NVIDIA GeForce RTX 2080 8GB GDDR6 graphics card which is powered by Turing GPU architecture. It comes with 32GB DDR4 RAM, along with an 1TB M.2 SSD as well as a 2TB HDD.
The device also has a smart projector attached to it.
Lenovo plans to bring the Titanium Enterprise NCC-1701A to market, even if in small quantities. Is price is expected to be around $2,500.