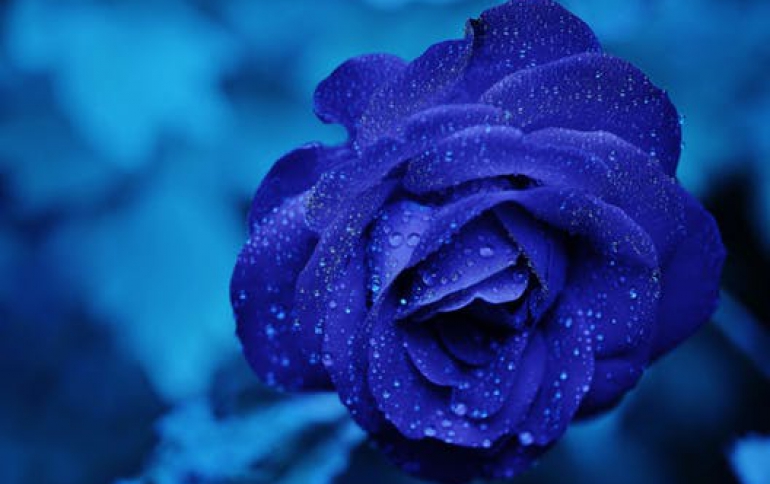 The World's Smallest Fuel Cell for Mobile Phones
Japanese NTT DoCoMo, Inc. and Aquafairy Co. have jointly developed what they call the world's smallest polymer electrolyte fuel cell (PEFC) for use in mobile phones. The operation test conducted on this fuel cell successfully proven its effectiveness as a recharger for FOMA handsets. The commercialization is expected within one to two years.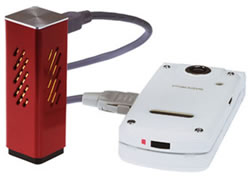 The prototype fuel cell uses hydrogen as the fuel. Although no details were unveiled, hydrogen is reportedly generated by adding drops of water to the metal hydrogen generator. The metal hydrogen generator and the power generation cell were developed by Aquafairy. Among the metallic materials, aluminum (Al) and magnesium (Mg) are known to generate hydrogen through reaction with water.
The recharger measures 24 x 24 x 70 mm and weighs 45 g. The fuel cartridge contains water and the hydrogen generator. The total volume of water and the hydrogen generator reaches 10 ml. The output power and the electrical capacity are 2 W and 10 Wh, respectively. According to their report, the latest PEFC is one-fourth the volume and twice as powerful as the direct methanol fuel cell (DMFC) that was previously co-developed by NTT DoCoMo and Fujitsu Laboratories Ltd.