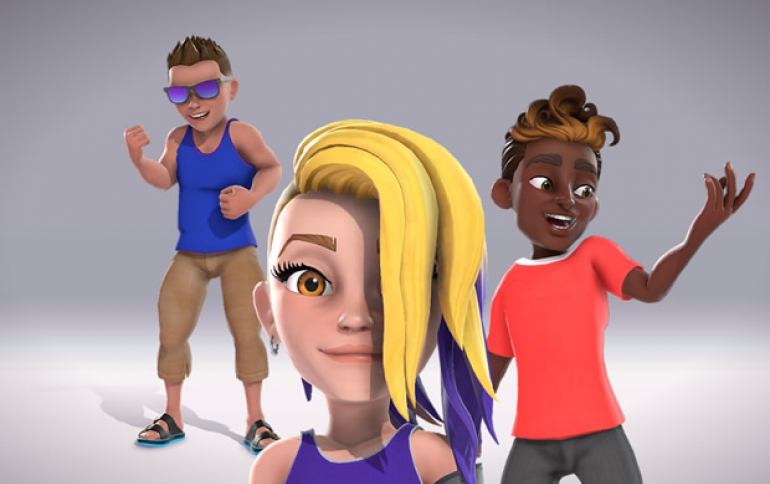 Xbox Update Rolling Out Today, Brings Avatars and Dolby Vision Video Streaming
The October 2018 Xbox Update adds new ways to express yourself with Avatars, interact with your console with Voice Skills, and enjoy streaming content.
The new Xbox Avatars bring to life the community of fans they represent. The Avatar Editor features a wide range of body types, and the entire Avatar closet supports all of them, enabling you to tailor your Avatar however you see fit.
Avatars will appear across your Xbox One. You will see your own Avatar on your profile, as well as the profile pages of anyone who has chosen to represent themselves as an Avatars. You'll also find Avatars on activity feed posts, Friend blocks on the Home screen, Gamerscore leaderboards, club headers, profile comparisons, and more. Microsoft has also a new Avatar Store where you can obtain even more new Avatar items, including licensed designs from Halo, Gears of War, and more.
Once you've created your new Avatar, you can use the Photobooth feature to capture a photo of your Avatar to use as your Gamerpic. In addition to the mood that you set for your Avatar, you can also use the Photobooth to pose your Avatar using a multitude of different emotes, each of which can be paused and advanced frame-by-frame with more control than ever before. Rotate and zoom controls help you capture the exact pose that you're looking for, and a wide variety of background colors enable you to set the scene.
The new Xbox Avatar Editor also enables you to compare and choose which version of the Xbox Avatar best represents how you want to be seen on Xbox Live. If you choose to represent yourself as an Xbox Original Avatar, all the content from your Xbox Original avatar's closet continues to be available via the Xbox Original Avatars app on Xbox One and Windows 10.
The Xbox Skill for Cortana and Alexa is available today in the U.S. This feature enables people to use their voice to navigate and interact with Xbox through Cortana and Alexa-enabled devices. With the Xbox Skill, people can use voice commands to power on/off their console, adjust volume, launch games and apps, start and stop broadcasts on Mixer, capture screenshots, and more. Look for the Xbox Skill in the Alexa Skill Store or the Cortana Skill Store to get started.
Additionally, in the coming days in the U.S., anyone who buys a qualified Xbox One S or Xbox One X bundle at Amazon.com will also get a new Amazon Echo Dot.
Microsoft is also launching Dolby Vision HDR video streaming support across Xbox One S and Xbox One X. Dolby Vision enables select TVs to deliver enhanced HDR with dynamic scene-by-scene precision and accuracy versus standard HDR, which is static for the entire movie/show you are watching. Of course, you should have a TV that supports the latest version of Dolby Vision and a Premium Netflix subscription. Dolby Vision on Netflix with a premium subscription will be supported at launch with more Dolby Vision apps adding support in the coming months.
Microsoft is also adding five additional languages to Narrator on Xbox One, including Spanish, Portuguese, Polish, Swedish, and Dutch. An Australian version of English language for Narrator is also added.