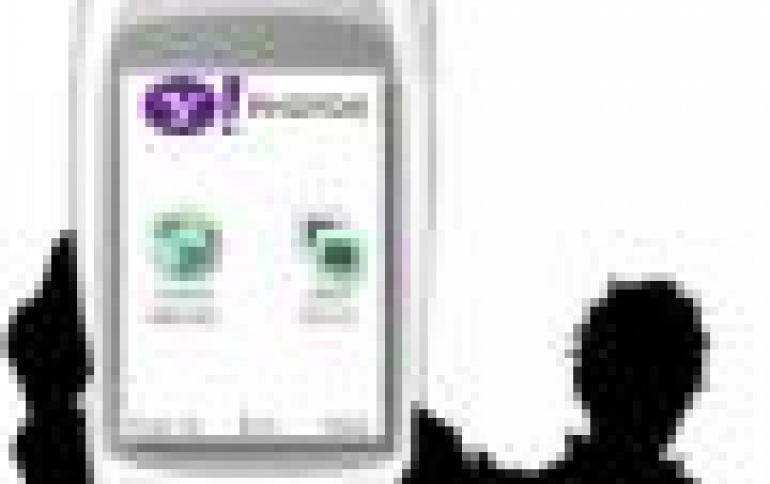 Yahoo, Motorola to Feature Web Services on Phones
Yahoo and Motorola said late on Wednesday that Motorola will embed Yahoo services on tens of millions of phones. The new multi-year deal calls for new mid-priced and high-end Motorola phones to run an integrated set of services known as Yahoo Go for Mobile that includes Yahoo e-mail, search and address book in a single place.

Yahoo's deal with Motorola is the second agreement with a major handset maker to use the Yahoo Go platform -- a software system it introduced earlier this year designed to make Yahoo services as easy to use on mobile phones and TVs as they have become on computers.

In January, Yahoo announced a deal with Finland's Nokia , the world's largest mobile handset maker, to begin installing Yahoo Go on millions of Nokia phones worldwide.

The new deal builds on an existing partnership signed last July between the two companies in which Motorola has installed a version of Yahoo Mail locally on certain Motorola phones, enabling connection to Yahoo e-mail by the press of a button.

The Nokia-Yahoo deal covers certain mid-priced and high-end phones in Nokia's Series 60 and "N" class multimedia phone categories, a Yahoo spokeswoman said.

A single Yahoo Go Nokia model went on sale in the United States through wireless service provider Cingular in February. Five to 10 such Nokia models are available in several European and Asian markets now, Stewart said.

As part of the latest deal, Motorola will pre-load and prominently feature Yahoo Go for Mobile on handsets it sells, worldwide, starting in the first half of 2007.

Yahoo initiated its partnership with Nokia in March 2004 and first signed up Motorola as a partner in July 2005.