Facebook AI has built and open-sourced Blender, the largest-ever open-domain chatbot, which is said to outperforms others in terms of engagement...
Hard disk drive manufacturer Seagate is using GPU-powered AI and machine learning to perform anomaly detection of recording head slider images so it can spot...
Microsoft's new biodiversity initiative aims to put data and digital technology to work, including through an ambitious program to aggregate environmental data from around the...
Four Institutions used artificial intelligence (AI) to accelerate the delelopment of flexible transparent films.
Showa Denko (SDK), National Institute of Advanced Industrial Science and Technology...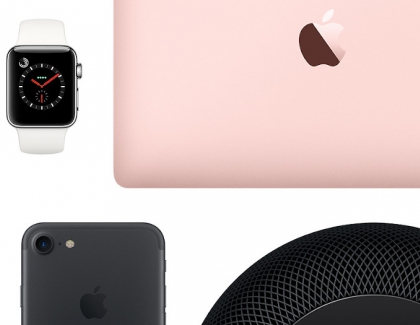 Apple has acquired Voysis, an Ireland-basedan artificial intelligence startup that developed a platform for digital voice assistants to better understand people's natural language.
Voysis has...
Researchers at Alphabet's DeepMind have developed Agent57, a deep reinforcement learning (RL) agent that outperforms the standard human benchmark on 57 Atari games.
The Atari57...
Toshiba Corp. has developed an AI technology that can bring fast recognition of speakers and keywords to all kinds of electronic products, without any need...
IBM and marine research organization Promare, have announced that a new 'AI Captain', which will enable the Mayflower Autonomous Ship (MAS) to self-navigate across the...
Fujitsu Laboratories Ltd. has developed a technology for compressing ultra-high-definition, high-volume video data to the minimum size needed for AI video recognition applications.
This technology...
Google says that malicious documents currently represent 58% of all malware that targets Gmail users, and that it is fighting back by employing "Deep Learning"...
Pages