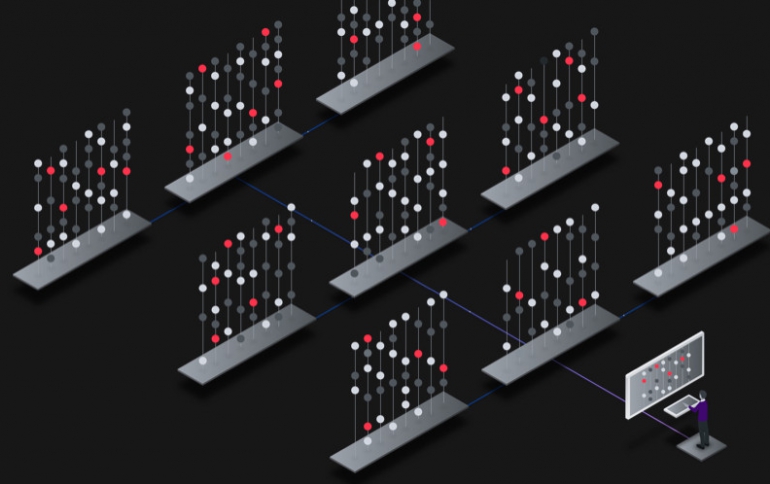 IBM Wants to Change IT Operations With Watson AIOps, Releses Edge Computing Solutions for 5G Deployments 5G era
IBM today announced the IBM Watson AIOps software, designed to automate how enterprises self-detect, diagnose and respond to IT anomalies in real time.
When a component in the application end-to-end workflow becomes unavailable causing impact to internal users or external clients, customer satisfaction can be impacted.
The central problem many IT departments face is that the vast volumes of data from various sources being processed constantly by the modern enterprise can't be monitored in real time using traditional data analysis techniques or applications. It can take hours or even days to troubleshoot the root cause of these issues when they occur.
Howevr, over the last decade, the IT industry has seen the rise of a new set of frameworks for IT operations. DevOps and DataOps revolutionized the way IT departments integrate with the rest of the enterprise. Now IBM proposes a new industry methodology called AIOps to further extends the ability of the IT department to respond to change and address issues in real time.
AI is becoming an essential component of today's IT departments because it can be used to automate how enterprises detect, identify and respond to potentially costly or catastrophic IT anomalies during an event or even before they occur. AI solutions can address the vast volumes of data, structured and unstructured, that traditional system monitoring tools were not designed to oversee with a singular view.
AI can collect data from a heterogeneous array of sources across the IT infrastructure, from performance alerts to incident tickets. This data can be used, for example, to enable cost reductions and help achieve improved productivity by recognizing a specific time of day when demand on IT resources is low, and shifting compute resources automatically. If automatic adjustments are not desired, data can be displayed in a visual format that provides IT operations managers or Site Reliability Engineers (SREs) with recommended courses of action, and explains the rationale behind those recommendations. AI can automate tasks like shifting traffic from one router to another, freeing up space on a drive, or restarting an application. AI systems can also be trained to self-correct so IT managers and their teams can spend their time on higher value work, while simultaneously getting full visibility into the enterprise's operations.
IBM announced Watson AIOps, a new suite of AI tools that leverages machine learning, natural language understanding, explainable AI and other technologies to automate IT operations. Drawing from advances made at IBM Research, Watson AIOps gives businesses the ability to address and shape future outcomes, transitioning from a reactive posture toward proactive strategies. They are designed to introduce cost and personnel efficiencies, improve resilience across the enterprise's information architecture, and speed issue resolution.
Watson AIOps is trained to connect the dots across data sources and common IT industry tools in real time, helping to quickly detect and identify issues. It extends beyond traditional structured sources of operational data, like metrics and alerts, to semi- and unstructured data like logs, tickets, and combines them using machine learning and natural language understanding to create a synthesized holistic problem report to identify and address the situation.
Watson AIOps groups diverse sets of log anomalies and alerts based on spatial and temporal reasoning as well as similarity to past situations. Then, it provides a pointer to where the problem is occurring and identifies other services that might be affected, or commonly known as a blast radius. It does this by showing details of the problem based on data from existing tools in the environment, all in the context of the application topology, distilling multiple signals into a succinct report.
Watson AIOps leverages IBM's natural language processing (NLP) technology to understand the content in tickets to identify and extract resolution actions automatically. As a new issue is identified, Watson AIOps will identify similar past incidents and provide the recommended next best actions to address the current issue to restore service. With the insight from Watson AIOps, predictive and proactive capabilities can be leveraged to drive more automation, shifting operations teams to higher value work.
IBM has partnered with Slack a ChatOps experience. ChatOps bypasses the traditional method of creating and responding to help tickets and support emails. When an issue arises, specific engineers or groups can be alerted by Watson AIOps from inside Slack. Then they can direct the system toward resolutions or deploy code, without needing to leave the chat environment. Everyone's on the same page and all of these actions are logged in one place. This partnership, along with integration with Box, represents an immediate solution to the current unplanned distribution of engineers who are working from home due to the COVID-19 pandemic and supports a future where IT services are more distributed as a matter of course.
Watson AIOps has also partnered with monitoring solutions such as PagerDuty, LogDNA and Sysdig to deliver holistic insights across today's IT environments. In addition to these, IBM Watson AIOps integrates with other IT Ops tools, is customizable, and uses Red Hat Openshift, to run on any cloud.
As part of the rollout, IBM also announced the Accelerator for Application Modernization with AI, within the IBM's Cloud Modernization service. This new capability is designed to help clients reduce the overall effort and costs associated with application modernization. It provides a series of tools designed to optimize the end to end modernization journey, accelerating the analysis and recommendations for various architectural and microservices options. The accelerator leverages continuous learning and interpretable AI models to adapt to the client's preferred software engineering practices and stays up-to-date with the evolution of technology and platforms.
In addition to automating IT operations, IBM announced a series of new and updated capabilities designed to help:
Automate Business Planning – IBM Cloud Pak for Data, IBM's fully-integrated data and AI platform, has been updated with a host of new capabilities designed to help business leaders automate the access to critical business-ready data. For example, added to the platform as extensions are IBM Planning Analytics, designed to enable users to automate planning, budgeting and forecasting for business; and DataOps capabilities such as IBM InfoSphere Master Data Connect, which enables users to access MDM deployments in on-premises environments.
Automate Business Operations – A new update to IBM Cloud Pak for Automation, software for designing, building and running automation apps, enables clients to more easily create AI "digital worker" automation solutions. Digital workers automate routine work and collaborate with human counterparts. The new capabilities can help simplify how organizations digitize automation skills, such as data capture, task automation and business routing.
Automate Call Centers – IBM Watson Assistant, IBM's AI-based conversation platform, has also been updated to help automate the most complex, knowledge-intensive interactions and drive improved customer satisfaction while reducing operating costs. Assistant now has a pre-built user interface that requires no development effort to deploy and is designed with user experience-based best practices. Also, new integrations to some of the leading customer service platforms preserve clients' existing investments in those services and allows users to reach live agents with ease. Finally, a new feature called "autolearning," currently in development and due in the product this summer, will learn from prior customer behavior to provide the best, most relevant answers to new questions on the same topic.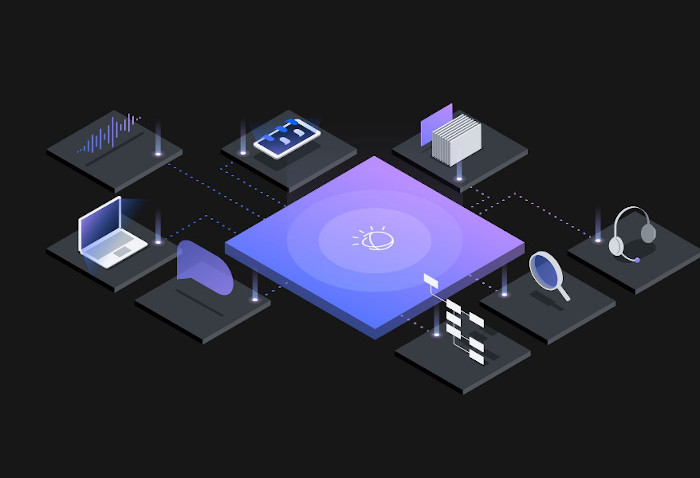 New Edge Computing Solutions for the 5G Era
In related nws, IBM today at its Think Digital conference announced new services and solutions backed by the company's partners to help enterprises and telecommunications companies speed their transition to edge computing in the 5G era.
For organizations worldwide, the rollout of wireless 5G telecommunications networks is designed to accelerate the utility of edge computing. With new edge services, IBM Business Partners and open multicloud solutions from IBM, enterprises will be able to tap into the potential of 5G to support crucial uses like emergency response, robotic surgery or connected-vehicle safety features that benefit from the few milliseconds latency saved by not having to send workloads to a centralized cloud.
IBM's new offerings run on Red Hat OpenShift, the enterprise Kubernetes platform that runs everywhere -- from the data center to multiple public clouds to the edge. They enable enterprises to overcome the complexity of managing workloads across a massive volume of devices from different vendors and provide telcos the agility they need to quickly deliver edge-enabled services to customers. IBM's clients across industries can now fully realize the benefits of edge computing, including running AI and analytics at the edge to achieve insights closer to where the work is done. New solutions include:
IBM Edge Application Manager – an autonomous management solution to enable AI, analytics and IoT enterprise workloads to be deployed and remotely managed, delivering real-time analysis and insight at scale. The solution enables the management of up to 10,000 edge nodes simultaneously by a single administrator. It's the first solution to be powered by an open source project, Open Horizon, created by IBM engineers designed to enable a single person to securely manage such a vast network of edge devices.
IBM Telco Network Cloud Manager – a new solution offered by IBM that runs on Red Hat OpenShift to deliver intelligent automation capabilities to orchestrate virtual and container network functions in minutes. Service providers will have the ability to manage workloads on both Red Hat OpenShift and Red Hat OpenStack Platform.
A portfolio of edge-enabled applications and services, including IBM Visual Insights, IBM Production Optimization, IBM Connected Manufacturing, IBM Asset Optimization, IBM Maximo Worker Insights and IBM Visual Inspector. All offer features to give IBM clients the flexibility to deploy AI and cognitive applications and services at scale.
New dedicated IBM Services teams for edge computing and telco network cloud that draw on IBM's expertise to help clients deliver 5G and edge-enabled solutions across all industries.
In addition, IBM announced the IBM Edge Ecosystem, through which a broad set of ISVs, GSIs and more will be helping enterprises capture the opportunities of edge computing with a variety of solutions built upon IBM's technology. IBM is also creating the IBM Telco Network Cloud Ecosystem, bringing together a set of partners across the telecommunications industry that offer a breadth of network functionality that helps providers deploy their network cloud platforms.
These open ecosystems of equipment manufacturers, networking and IT providers and software providers include Cisco, Dell Technologies, Juniper Networks, Intel, NVIDIA, Samsung, Packet, an Equinix Company, Hazelcast, Sysdig, Turbonomic, Portworx, Humio, Indra Minsait, Eurotech, Arrow Electronics, ADLINK, Acromove, Geniatech, SmartCone, CloudHedge, Altiostar, Metaswitch, F5 Networks and ADVA as members.
Businesses that have already been working with IBM to deploy edge computing technologies include Vodafone Business, which is working with IBM to help improve worker safety and productivity in remote locations such as oil rigs, factories, warehouses, ports and mines. Combining Vodafone Mobile Private Networks, IBM Edge Application Manager and Red Hat OpenShift, the new solution uses sensors, AI, as well as predictive and video analytics to understand and respond to incidents in milliseconds, keeping workers safe.
Samsung is collaborating with IBM and telecommunications provider M1 to develop and test Industry 4.0 solutions using 5G and edge computing for Singapore's Infocomm Media Development Authority (IMDA).
Equinix is building a reference architecture that brings the IBM Cloud Paks ecosystem to the edge of the network. With its interconnected Edge Metal infrastructure (powered by Packet bare metal technology), Red Hat OpenShift and IBM Edge Application Manager, enterprises can build edge applications once and deploy anywhere.