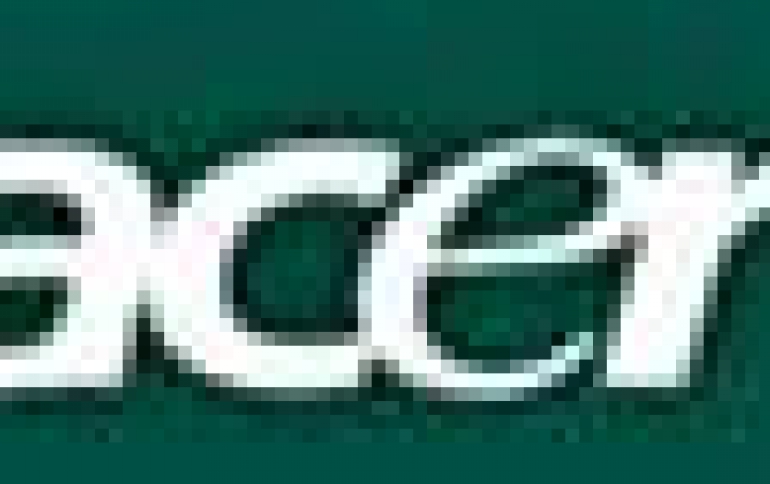 Acer expects to ship 10 million PCs in 2005
After enjoying strong revenue and profit growth in the first quarter of 2005, Acer has stated it expects to ship a record 10 million PCs this year.
The shipment forecast represents an increase of more than 50% over the 6.46 million PCs the company shipped in 2004, based on IDC estimates.
Acer, ranking among the world's top five branded PC vendors, enjoyed record growth in operating income in the first quarter of 2005 with NT$1.94 billion, representing a 117% on-year rise and 27.5% on-quarter increase.
Net profits were at NT$2.15 billion for the first quarter, up 54.6% from NT$1.39 billion a year earlier, the company said. The company registered earnings per share (EPS) of NT$1.04, and distributed a total dividend of NT$2.9 per share.
First-quarter consolidated revenues reached NT$65.71billion, up 32.9% from NT$49.43billion a year earlier, the company said.
Acer's financial targets for 2005 also include consolidated revenue of NT$283.6 billion, net profits of NT$7.2 billion, and an operating income of NT$5.98 billion.
Acer chairman JT Wang revealed that his company should be Intel's fifth biggest client this year, with US$1 billion in purchases.
From DigiTimes