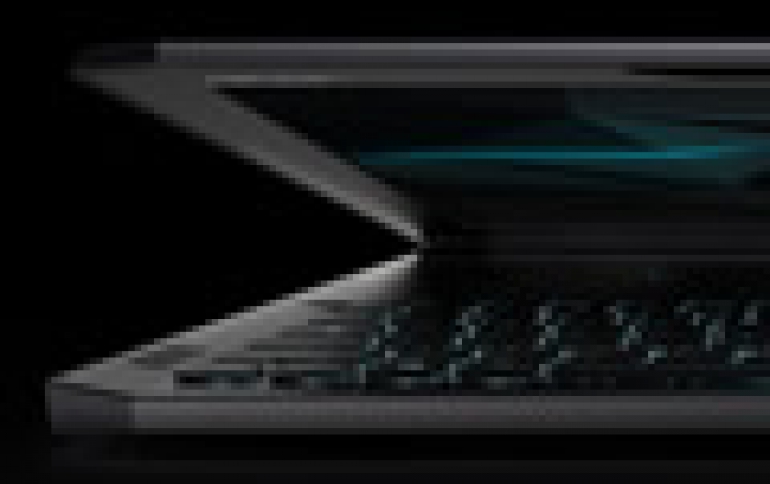 Acer Rolls Out New Ultrathin Gaming Notebooks, Detachables, and All-in-One PCs
Acer today held its next@acer global press event in New York and introduced its full 2017 back-to-school product lineup, highlighting its thermal technologies that enable thinner form factors in new gaming notebooks, detachables, and all-in-one PCs. The company also unveiled Windows Mixed Reality development kits and its 4K Display Portfolio.
Blending Physical and Digital Universes with Windows Mixed Reality
Joining Acer on the stage, VR pioneer Mark Bolas, Director of Program Management, Windows Mixed Reality at Microsoft, shared with the audience how the platform blends physical and digital worlds to produce new environments. In these environments the physical and digital co-exist and interact with one another. Acer partnered with Microsoft to deliver the first Windows Mixed Reality development kits in March, helping developers realize the potential of the Windows Mixed Reality platform. Developers are already at work to further enrich the experience when Acer's Windows Mixed Reality headsets for consumers ship later this year.
Acer gave public hands-on demonstrations of Windows Mixed Reality with the Acer Windows Mixed Reality head-mounted display. StarVR virtual reality headsets were also on hand with their leading resolution and a field-of-view close to natural vision.
Predator Gaming Lineup with New Notebooks and Quantum Dot Displays
The company's new AeroBlade 3D metal fan texhnology enabled the development of an ultrathin form factor for the Predator Triton 700 gaming notebook without compromising on performance, while the patented LiquidLoop liquid cooling system has allowed the powerful Switch 5 detachable 2-in-1 notebook and Aspire U27 all-in-one PC to both operate quietly and maintain a slender profile.
The first device from the new Predator Triton ultrathin gaming notebook series, the Predator Triton 700 packs standard-voltage 7th Generation Intel Core processors and latest NVIDIA GeForce GTX 10-Series graphics in an aluminum chassis at just 18 mm (0.74 inch) in height. The VR-ready notebook's chassis houses a 15.6-inch FHD IPS display and has a Corning Gorilla Glass plate above the keyboard, which serves as a window into the notebook's cooling system. The device also includes two NVMe PCIe1 SSDs in RAID 0 configuration and up to 32GB of DDR4 2400MHz memory.
Rounding out the notebook's features are Killer DoubleShot Pro networking and Thunderbolt 3 connectivity. The Predator Triton 700 also includes two USB 3.0 ports (featuring power-off USB charging), one USB 2.0 port, an HDMI 2.0 port, one DisplayPort connector and a Gigabit Ethernet port for those preferring a hard-wired connection.
The Predator Triton 700 gaming notebook will be available in North America in August starting at $2,999.
Acer's new Predator X27 gaming display is featuring the NVIDIA G-SYNC HDR and Acer HDR Ultra technologies. Leveraging Quantum Dot technology, the Predator X27 offers a wider color range with higher brightness, deeper saturation and better accuracy. The Predator X27 features a high 4K (3840x2160) resolution at a 144 Hz refresh rate, a fast 4 ms response time and a 1,000 nit peak brightness.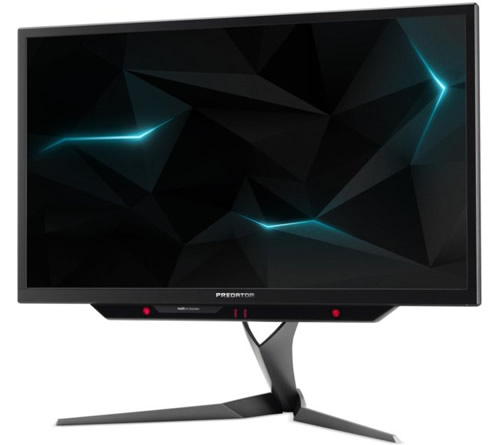 Acer's Predator Z271UV provides WQHD (2560x1440) resolution on a curved 1800R panel. It features a ZeroFrame edge-to-edge design and provides a color breadth covering 125% of the sRGB color space. It's fast with up to a 1 ms (3 ms native) response time and supports overclocking up to 165 Hz. Built with ergonomics in mind, the display can tilt - 5 to 25 degrees and swivel +/- 30 degrees, while the height can be adjusted up to 4.7 inches. Connectivity includes DisplayPort, HDMI, audio-out, and USB 3.0 x 4 (1 up 4 down). Two 7 watt speakers deliver audio with Acer TrueHarmony technology for dynamic entertainment effects.
Integrated Tobii eye-tracking technology is intended to complement a traditional keyboard and mouse as the camera automatically rotates as the gamer focuses on the sides of the screen. To date, there are 100 games that support eye tracking.
Acer also revealed that starting in May, its performance-oriented Aspire GX desktops will be available with new AMD Ryzen 7 1700X processors.
Moving on, Acer launched the new Acer Switch 5. Like its predecessor, this 2-in-1 notebook with powerful Intel Core processors operates without fans. Acer also took the fanless technology and created the quiet and ultrathin Aspire U27 all-in-one PC.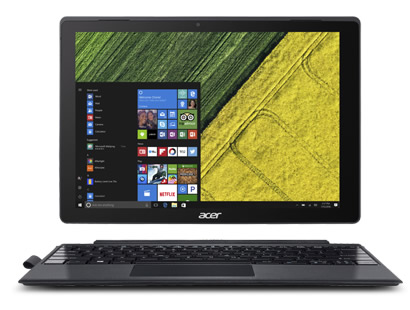 The Switch 5 is Acer's first 2-in-1 to be offered with 7th Generation Intel Core i7 and i5 processors. With Acer's patented auto-retracting kickstand, the Switch 5's viewing angle can be adjusted with one hand. The notebook can be used with an Acer Active Pen on the touch screen to sketch, take notes or annotate documents or photos with Windows Ink.
The Switch 5 has a 12-inch wide-view FHD+ touch display with IPS technology to provide a 2160 x 1440 resolution with support from Intel HD Graphics 620. It also comes with an attachable keyboard that snaps on with secure magnets and can be adjusted to an ergonomic angle for customer preference. The Switch 5's keyboard is backlit. Measuring 5.85 mm thin, the keyboard delivers 1.4 mm of travel.
The notebook supports a 256GB or 512GB PCIe SSD and up to 8GB of LPDDR3 SDRAM4. It can access additional files through the MicroSDXC slot. The device features a thin and reversible USB 3.1 Type-C port along with an additional USB 3.1 Type-A port and Bluetooth 4.0.
The Acer Switch 5 will be available in North America in June starting at $799.
The Aspire U27 boasts an ultrathin 12 mm (0.5 inch) chassis with a diamond-cut v-shaped metal stand. With a 27-inch Full HD wide viewing angle display, and a specially designed subwoofer, this all-in-one provides entertainment with a punch. It is powered by a 7th Generation Intel Core processor and optional Intel Optane Memory.
The Z24 is available with discrete NVIDIA GeForce 940MX graphics and will be available in North America in July starting at $1,099.
4K Display Portfolio with Professional Monitors and HDR-Compatible Projectors
Acer extended its display portfolio for both media consumption and content creation. It announced the new H7850 and V7850 4K projectors for home cinema enthusiasts as well as the new ProDesigner PE320QK 4K LED monitor for creative professionals.
The Acer H7850 and V7850 projectors feature 4K Ultra High-Definition (UHD) resolution and HDR compatibility. The new ProDesigner PE320QK monitor incorporates Acer HDR Xpert technology for high contrast, and features a ZeroFrame design.
As the Acer H7850 and V7850 project razor-sharp images onto screens of up to 120-inches, users can experience the stunning image quality that 4K resolution brings, up close and personal. With more than 8.3 million on-screen pixels, both the H7850 and V7850 feature TI XPR technology, which ensures fine image details come alive. With the prevalence of online video services, premium 4K streaming content is more accessible than ever before. These projectors will allow users to enjoy the ultra-high resolution experience on the big screen without venturing out to the cinema.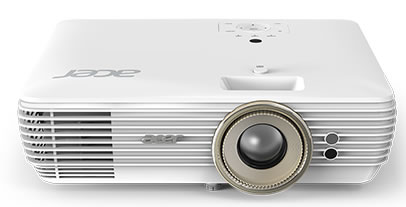 Both projectors include Acer's ExtremeECO power-saving feature that can reduce power consumption by up to 70% and extend lamp life by up to 15,000 hours.
Acer's new ProDesigner PE320QK monitor features ultra high-definition 4K resolution (3840 x 2160 pixels). The monitor's HDR Xpert technology enhances brightness for a vivid contrast between lights and darks, while covering a wider gamut. It includes a reversible USB-C port supporting power delivery of up to 85W. The ProDesigner PE320QK monitor produces accurate colors with a low Delta E < 1, supporting 130% of the sRGB and 95% of the DCI-P3 color gamut. The monitor also sports Acer VisionCare technology to reduce eye strain and fatigue during long editing sessions.
New Leap Ware Smartwatch
Acer announced its Leap Ware smart fitness watch. It features a polished stainless steel circular frame with a simple and minimalistic design. It is suited for daily usage and allows the user to benefit from a suite of wellness and fitness features. Equipped with the MediaTek MT2523 chipset and MT2511 bio-sensing chip, the Leap Ware smartwatch has diverse fitness tracking features thanks to an array of sensors with advanced algorithms. It can monitor heart rate, stamina, stress/fatigue levels, and exposure to ultraviolet rays. It also boasts three to five days of battery life.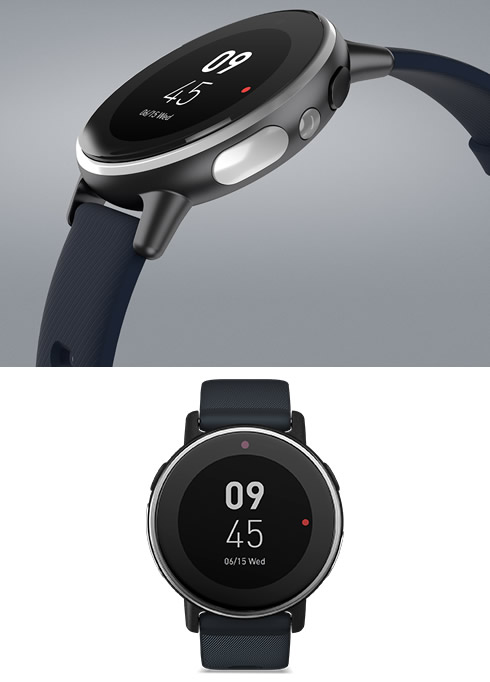 Designed with durability in mind, Leap Ware's 42-mm (1.6-inch) face features with Corning Gorilla Glass SR+ for scratch resistance.
The Acer Leap Ware has an IPX73 water resistance rating and can survive an unexpected torrential downpour. Also included is a built-in LED light which illuminates at the press of a button. The Leap Ware's bands are interchangeable and come in Navy Blue or Light Brown. But being compatible with any 20-mm (0.7-inch) watch band the user can further customize the device to add even more personal flair.
Acer's Leap Ware smartwatch can be paired with an Android or iOS smartphone via the Liquid Life app. Users can see who is calling or texting, and use the phone's large touchscreen as a dashboard for analyzing all of the data collected by the Leap Ware's advanced sensors. The Liquid Life app lets users set daily fitness goals with notifications to coach them, so they can stay motivated and on track. In addition, all exercise sessions are recorded in the app and a friendly avatar gives users a snapshot of how they're progressing towards pre-set goals.
The Acer Leap Ware will be available in North America in July with prices starting at $139.