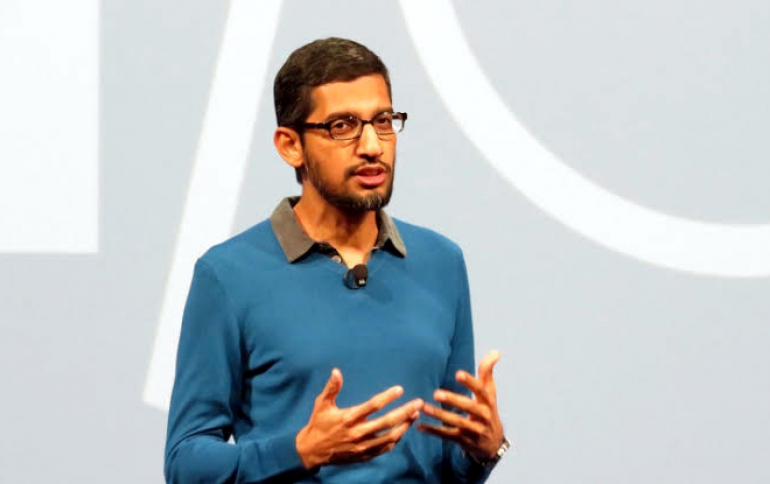 Alphabet CEO Pichai's 2019 Compensation Worth $281 Million
Alphabet Inc. disclosed in a regulatory filing that Chief Executive Officer Sundar Pichai was awarded $281 million in compensation last year.
Pichai received about $276.65 million in stock awards, some of which will be paid out depending on Alphabet's stock return relative to other companies in the S&P 100 index. Pichai's annual salary was $650,000 in 2019, according to a proxy statement filed with regulators on Friday. The company has said that will rise to $2 million this year.
Pichai took over as CEO of Alphabet from Larry Page at the end of last year as Page and co-founder Sergey Brin stepped away from the company.
Alphabet co-founders and directors Larry Page and Sergey Brin received no compensation, while Ruth Porat and Davod Drummond, senior vice presidents, received about $660,000 each in 2019.
This year, Alphabet's board changed the companies it compares itself to when it decides how to determine compensation. It added Netflix Inc., Comcast Corp. and Salesforce.com Inc., while removing HP Inc. and Qualcomm Inc.